Chelsea FC Celebrations 2005/2006
Pictures with captions (some of them anyway) below.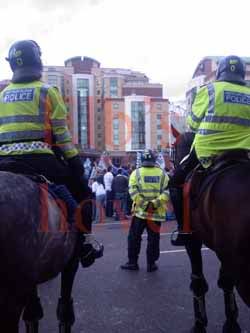 Policemen watching over the celebrations outside Stamford Bridge.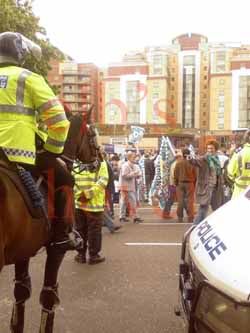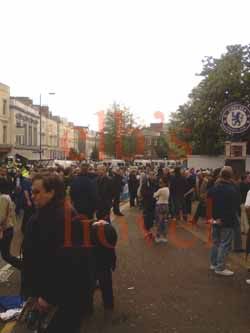 More pictures outside Stamford Bridge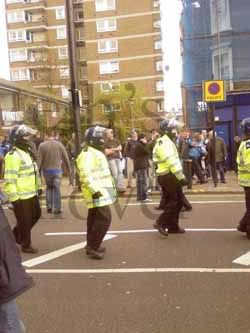 The police starting to move along as the crowd begins to disperse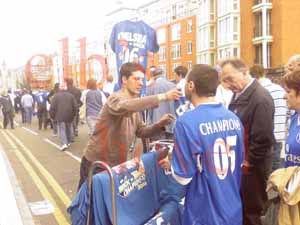 Traders cash in. Other items include flags, banners, and helim balloons of the Premiership cup.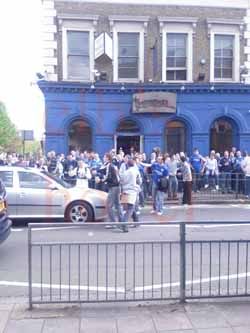 Along New Kings Road, mobs outside pubs halt and slow down the cars passing by and ask them to honk in support of the Chelsea team, cheering every honk.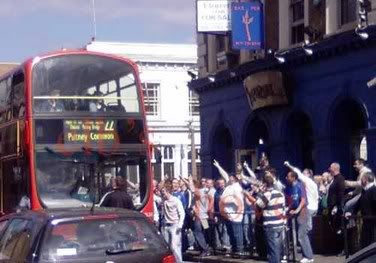 The same is repeated with a bus.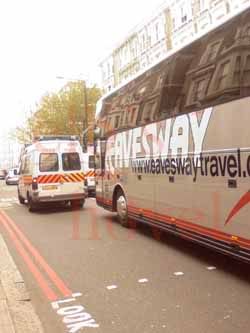 I spotted a few police vehicles escorting this coach - I have a feeling it is Manchester United's transport.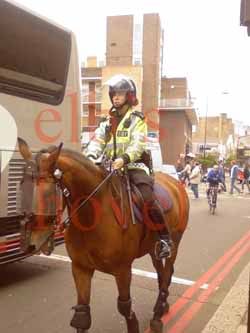 A mounted police rides alongside the aforementioned coach.