Pasta de Waraku (Japanese-Italian Fusion)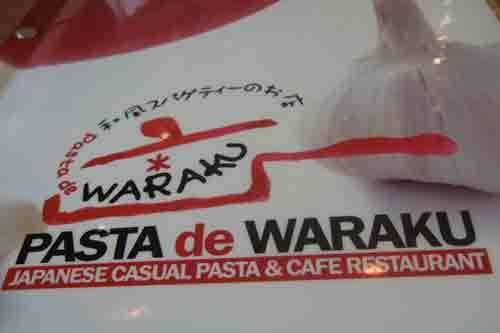 Dropped by one day for lunch. This restaurant specialises in Japenese-Italian fusion food, or as they call it, 'Japanese casual'.
The place (and the sister outlet that has since opened in Sunway Pyramid, KL) is instantly recognisable from the mock dishes which are held up vertically along the outside.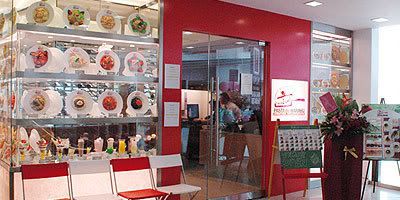 Official image taken from the
Waraku website
.
As we were generally a bit full from having a bit of a late breakfast, we didn't order dishes that were too heavy.
One of the drinks that the three of us ordered: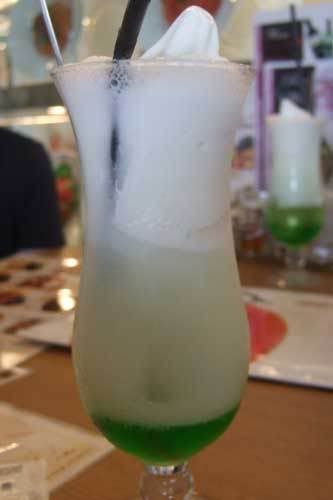 We called for a salad, it came with ham which reminded me vaguely of good old Parma ham, but not quite.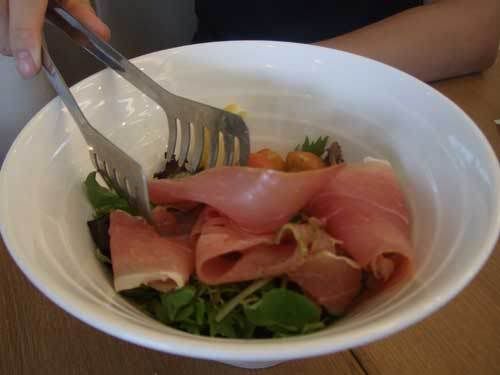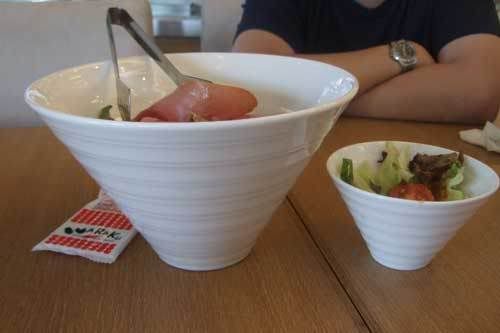 The humongous salad sitting huge next to the complimentary main dish salad
I had wanted the pasta dish which came with the sea urchin roe, my long term love affair. Unfortunately they did not have any uni that day so I settled for cod roe (tarako) pasta instead.
Comes with some nori on top.
And we called for a 'pizza' as well. This was great, it was light and did not have the heavy feel of American pizzas. The egg in the middle was a very nice touch as well.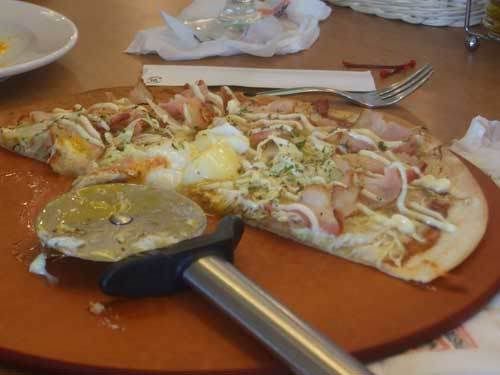 Pasta de Waraku
Various
Singapore