Paris part deux
Day three started off at Basilique de Sacre Coeur. Beautiful place.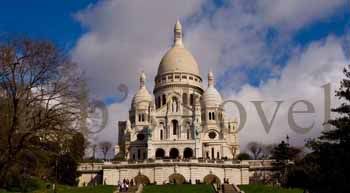 Beautiful, yes? But there is a plague about this beautiful place. Post coming soon, so stay tuned.
We got down and walked along Rue de Clichy. We were 'recommended' to take a look, and after a while it became apparent why.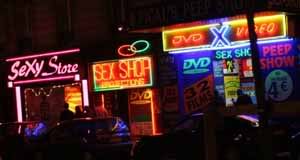 Note the two figures at the store on the right. Yes this picture was taken at a different time from mentioned.
This was also the area where I got accosted by the
lady-pimp
when I returned to the area (to buy souvenirs, you pervs).
Eventually we hit Moulin Rouge, and climbed up into Montmatre.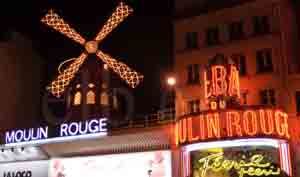 Moulin Rouge at night. €95 for a ticket anyone? I have better things to do with my money...
We returned to our apartment to collect our stuff, and made our way to Gare du Nord. I joined my friend (a fashion designer in training, ahem ladies!) there as the rest left back to London.
He stays at Montmatre, near the Basilique du Sacre Coeur, and he took me to look around Rue de Clichy at night. Refer to the previous two pictures for ideas.
The next day we went to explore a flea market for a bit.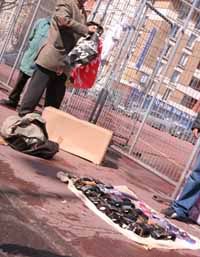 Some of the illegal 'stores' setting up on the road heading to the flea market.
and after that I went back to the Louvre. Being the first Sunday of the month, access was free.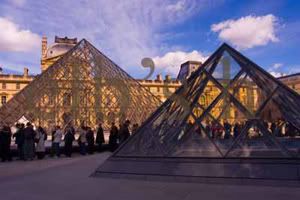 However the queue was simply too long...
Unfortunately the queue stretched across the length of the courtyard, so I headed to the Opera Garnier, of Phantom of the Opera fame. No visits were allowed at that time because Figaro was about to play.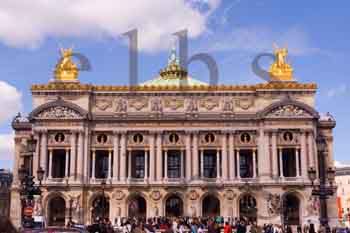 The majestic opera house.
From there I randomly walked around and hit the posh area of Paris around the Vendome. Brands like Cartier, Tiffany & Co started showing themselves, but I walked on passing the Concorde.
I dropped by the Invalides, paying homage to the tomb of the great Napoleon Bonaparte and ended back at the independent shops along Rue de Grenelle (as per day 1).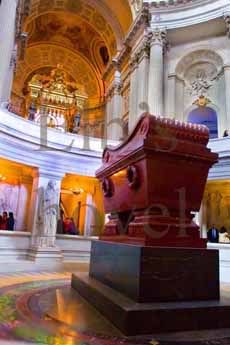 Napoleon's tomb, Invalides

Day 5 left me tying up loose ends and going shopping. There are some beautiful shops around Montmatre selling fresh cheese, seafood etc. Unfortunately, the shops were closed. Arghh! I bought a couple of souvenirs, walked around Montmatre and headed over to Madeleine.
After lunch I explored the (very expensive) surroundings for a bit and headed down to St Michel, after contemplating whether I should visit the Catacombesde Paris at Denfert-Rochereau but due to lack of time decided to visit the Pantheon instead.
I passed through the Luxembourg Gardens, then visited the Pantheon, where some of the 'famous' French people are buried. But to be quite frank, I only recognized Voltaire and Rosseau.
Then it was the bus to the train station (where I almost got fined €55) for the evening Eurostar, and I reached home later that night.