Okinawa Restaurant
Okinawa is situated along Lisle Street (that's part of Chinatown for you) and is one of the top rated Japanese restaurants around Soho.
It is a nice clean place with a couple of traditional Japanese tables towards the rear, and the menu seemed decent enough!
For me, eel (unagi) is almost always a must whenever I'm at a Japanese restaurant. Therefore I ordered an Una-don. It was different from what I usually get in Malaysia; back there I get my eel on an egg bed, whereas here I got them on top of cucumber.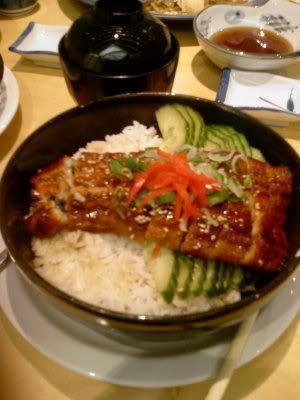 Yum. Long time no eat.
The eel was alright; the dish could have done with more of the delicious kabayaki sauce and I would have been very happy.
CL had noodles with tempura.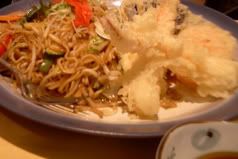 I don't quite fancy it though...
Starving the way we were, we ordered a couple of other dishes as well:
Some prawn tempura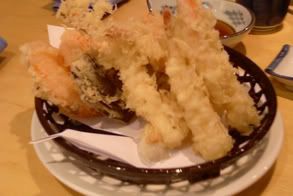 Even more tempura...
The batter was light and crunchy, my only complaint was that we could have been given more radish to go with the wonderfully light tempura sauce.
And of course, some delicious soft-shell crab sushi roll which was alright except that it was no longer crispy.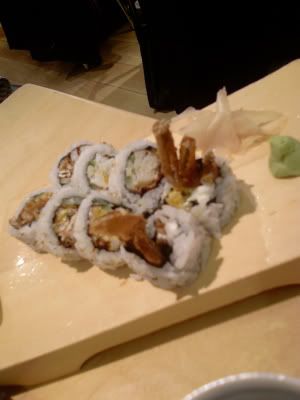 Decent stuff.
Uhh... we over ordered.