(Illegal) Korean Food
I met up with LM and a couple of her friends a few days ago, and I was starving. So they brought me to a Korean 'restaurant' to have a meal. Where is it, you might ask? The most I'll disclose is that it is somewhere near the vicinity of UCL, and is officially a grocery store...
So anyway, they have only two items on the 'menu': a dish that I can't remember, and a spicy pork rice dish. You pay at the grocery till £4 for the dish and get issued a receipt, while the cashier whispers your order via walkie talkie to the kitchen downstairs. Then you head to the rear of the grocery store and climb down some stairs, to a place with shelves of korean VCR tapes and some VCR (or was it VCD/DVD?) copying machines.
Scattered around are a few tables and chairs, with bottles of hot sauce and free flow of water available. Within a minute you are served the dish: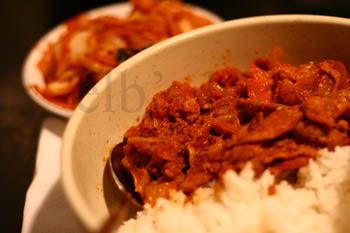 Delicious; I especially loved the rice.
It comes with a side of kimchi as well; it was decent I suppose, but I'm no fan of kimchi to begin with, so.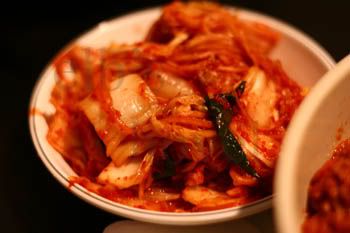 You are also given some miso soup in a styrofoam cup; just be careful not to get it confused with the cups of water, which I did when I went there with EPO...
Delicious food, very reasonably priced for what you get, and in a... different and exciting setting (I mean, theoretically a raid could happen at any moment, its an unlicensed restaurant and maybe even a Korean pirated movie hub!); what more could you ask for? Just don't expect to stay long when they're busy as they want room for other people to sit!