Wien Part IV: Schönbrunn
A continuation of the first half of my Bohemian trip to Austria and the Czech republic.
Part 1
.
Part 2
.
Part 3.
Built by the Hapsburg dynasty as a summer retreat, this place is just fantastic!
The front of the place in all its splendour. This is also where I watched the
second concert
while at Vienna.

They have different ticket packages for the place, the more expensive ones allowed for multiple day access, giving you an idea of how big the place is! No inside pictures sorry, photography was not allowed :( But it was simply amazing, I was reminded of the Vatican city in some ways. They even had a room inside filled with stuff from China, which was ordered in commemoration of the death of one of the Emperors/ Empresses.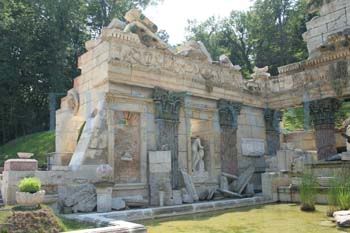 Some Roman ruins in the huge gardens outside. I have no idea as to its authenticity.
Another statue of Poseidon and nereids (I believe)
Then it was an uphill climb to this place, called the Gloriette:

The view was absolutely spectacular from on top of there
What else is unique about the Schönbrunn, you might ask? How about that the first public zoo in the world was created there?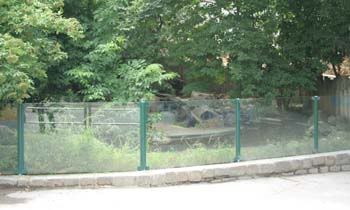 A view of one of the exhibits. We did not go inside.
And of course, how could a visit to imperial Austria not be complete without appel strudel?
Apple strudel making demonstration