Wien Part 2: Strauss and Mozart Concerts
One of the 'must do' things if you ever travel to Bohemia / Austria is to attend one of the many classical concerts. Most of the concerts held at Austria are of the 'King of Waltz' Yohann Strauβ (or Johann Strauss when Anglicized) and Wolfgang Amadeus Mozart; arguably two of the most influential composers of all time who originated from Austria.
We attended two of these concerts. The first was at the Wien Kursalon, where the great Johann Strauss himself used to perform during the 19th century. Naturally, the vast majority of the compositions were Strauss, with a couple of Mozarts and Lumbye's Champagne Gallop.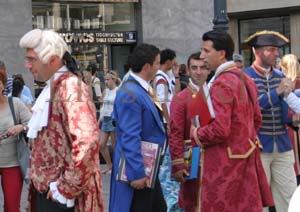 People dressed up in period costumes who sold us our tickets to the first show at St Stephansplatz!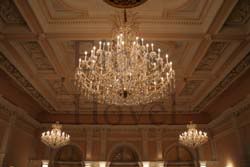 The interior of Kursalon's concert hall.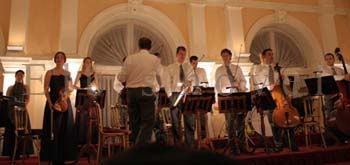 The orchestra :)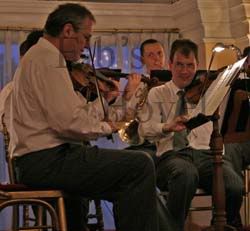 Undeniably the two stars of the orchestra. Both of them were very obviously emotionally attached to the awesome music, to the extent of half-standing half-sitting in the air while playing their violins and plenty of head movement. They deserved the standing ovation at the end for their virtuoso performance :)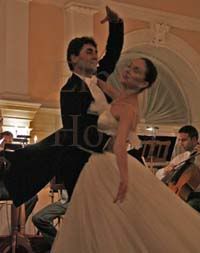 A waltz was performed, in addition to polka and some soprano style songs.
It was so good, that we decided to come back for a second one: at the Hapsburg's Summer Palace, the Schonbrünn (wonder if got my accents correct there!).

The Schonbrünn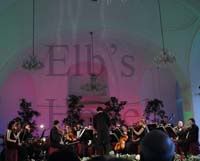 The second concert we attended.
This one was much more formal and stiff; I must admit that if we had been to this one first, we would never have felt like going for a second concert. Yes, the Kursalon one was that good. It has atmosphere, wonderful acoustics, cultural legacy (Strauss performed there whenever he was at Vienna), at one end of a massive park, and the free flowing style of music is extremely absorbing and enjoyable.
I highly recommend going for it if you happen to be at Vienna. And get the best tickets. Its worth it, all 40 Euroes of it. Be warned though, that seating is a problem, especially as it is popular with tour groups who turn up en masse and get some of the best seats, so turn up early and get the best seats in the house! And dressing isn't a problem, just turn up in a T-shirt and jeans. A local joke goes 'if you're dressed casually, you're a tourist'. Be warned though that there are a couple of concerts around which are strictly formal!
However, if you wish to listen to music by other composers, such as Vivaldi, Handel, Pachabel et al, you would find a greater variety at other cultural hotspots such as Prague, at the Czech Republic. 80% of the concert time at Vienna was devoted to either Strauss or Mozart. Unfortunately due to lack of time there (and having spent too much on concerts!), we did not get to cover these.