Paris Day 1 & 2 (un/deux)
The following is to summarize my trip with as much detail as possible. Otherwise uhhh, I will never complete it, like I have done with my Bohemian trip previously :P
We met up at Waterloo station at 7am. I left my place at 5.30am having had no sleep the night before because I was busy finishing up my previous assignment; and when I was walking on a lightly lit main road, a taxi driver passed me, giving me the most sinister look on his face as he hoped that I would hail him. Too bad.
Even around 5.35am there were people already going to work on the public transport. Quite a few of them wore suits.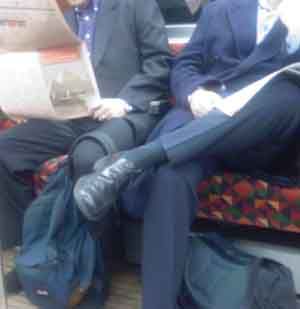 I reached Waterloo half an hour before the rest, and killed time playing with Sudoku. Due to some hiccups at the baggage X-ray, we had to literally run to board the Eurostar train in time.
We arrived a Paris, and promptly got into trouble with the Metro tickets because we did not know what to get due to our lack of understanding of French. A man tried to sell to us the tickets for the price of €1.40, or the standard price. We found out later that you can buy tickets in a carnet of 10 for €10.50.
Our first stop was to check into our apartment along Rue de Grenelle. We looked around the area to investigate. We walked along the Seine river up towards the Louvre in the depressing drizzle with long convoys of police vehicles passing us every now and then (Paris was in the middle of demonstrations, remember?). In no more mood, we returned for a nap (we didn't sleep the day before, remember?). Food entries are to be done separately. The nap was too long; we woke up late! We headed to the Eiffel Tower for some night shots, and stayed up until dawn (we originally intended to shoot the Eiffel Tower under dawn conditions but no it didn't happen).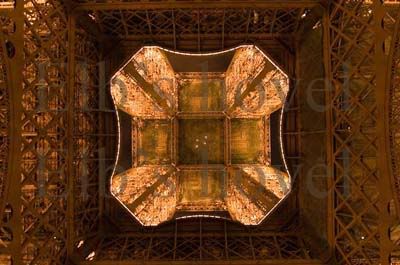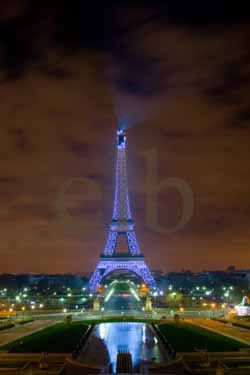 Late morning/ early afternoon on day two was basically spent around Notre Dame and Liege. Late afternoon we walked along Champs de Elysees, and caught the sunset around Arch de Triomphe.