Spanish Food Adventure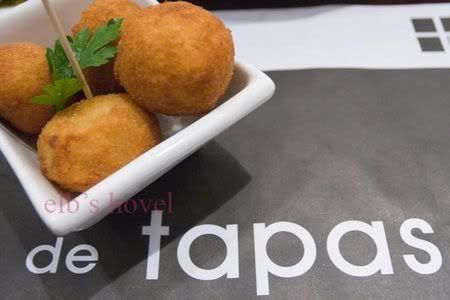 Cod croquette tapas, from some tapas restaurant, Barri Gotic, Barcelona.
In the same vein as the
French Food Adventure
, here we go:
One of the many places we ate at: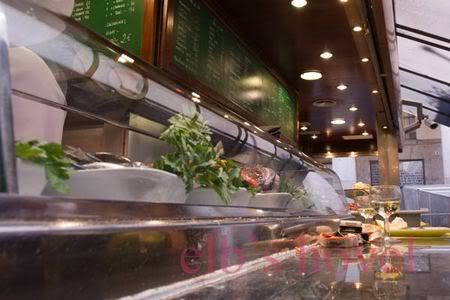 Tapas! Clockwise from top: Deep fried calamari topped with egg, deep fried green pimentos with salt, foie gras.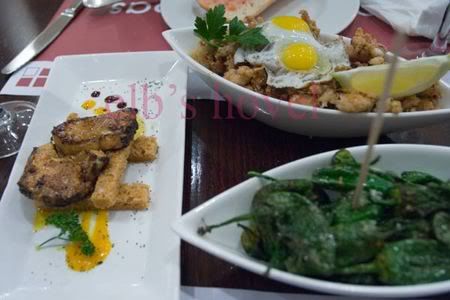 Deep fried small fish: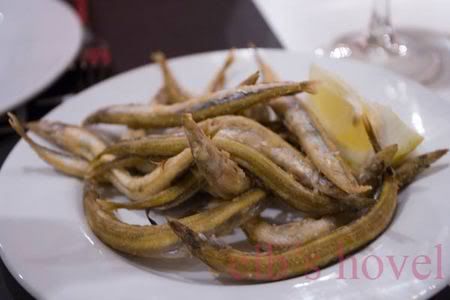 More foie gras: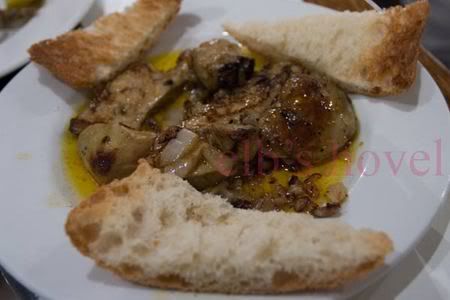 More deep fried tapas. Octopus this time.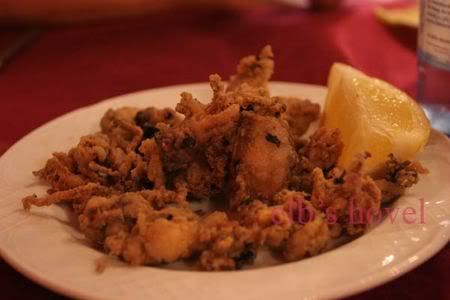 Even more octopus. Grilled instead :P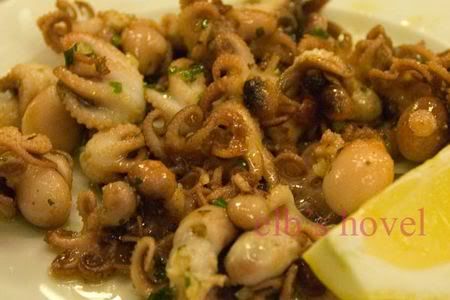 Some really really fresh grilled prawns: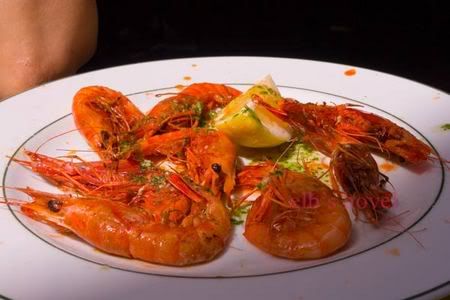 It wasn't all tapas though. We just had to get some paella too! :)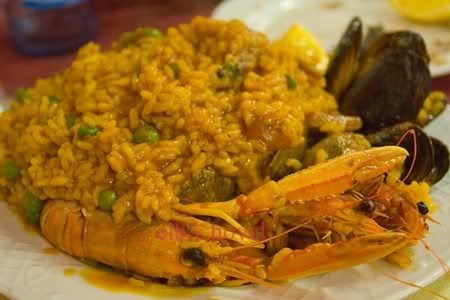 Above: Damn I HATE peas in my food. Bloody tourist-oriented restaurant.
And another paella..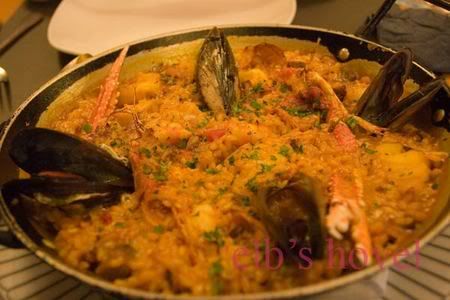 Mushroom risotto: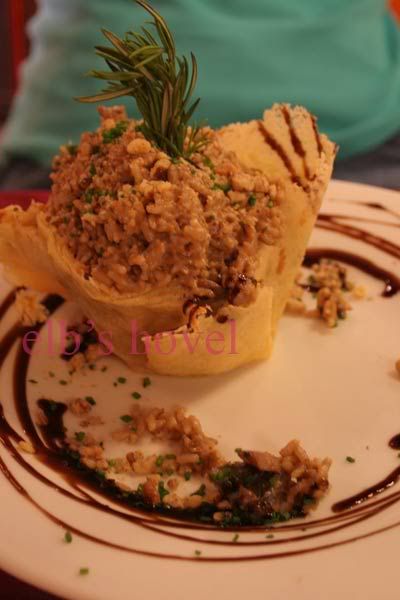 Soft cheese from Montserrat, topped with honey. Yummy stuff.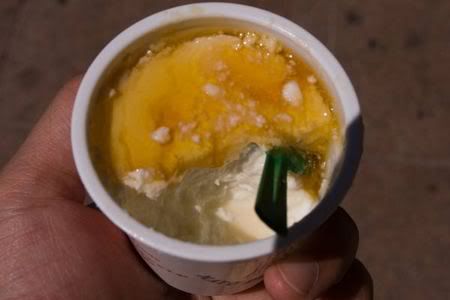 And down it all with some Sangria (in front: sangria vino, rear: sangria cava. Or is it the other way round? Bah. The red one is far superior.)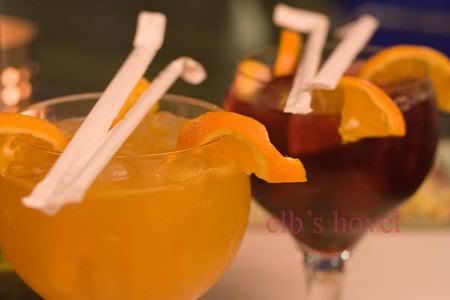 Overall, it was excellent; British food sucks in comparison. As you can imagine, back to the gym....
Oh before I go, here's a little something for
Cheesie
: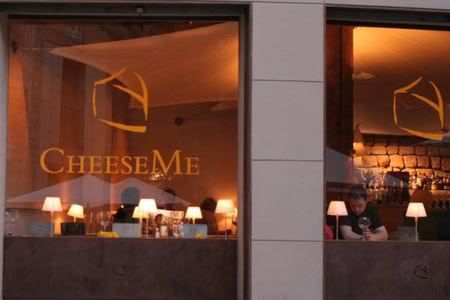 CheeseMe Restaurant (Bar? can't remember).