Gordon Ramsay @ Claridge's: Part II
Part I can be accessed
here
.
Let's see how the kitchen is like: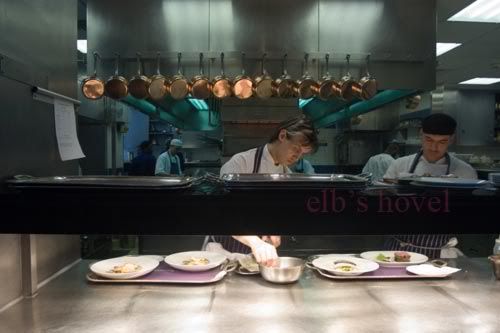 Absolutely clinically clean. Gordon was nowhere in sight - he's basically at the GR @ Royal Hospital Road (Chelsea) most of the time, popping in for a few minutes everyday to check if everything is running a-okay. I have no idea how he manages his other restaurants in Dubai, Tokyo & the upcoming one in New York....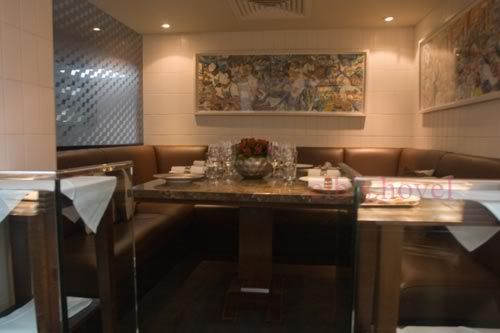 The Chef's table, which is immediately behind the kitchen counter (there are several counters).
Back to the food. If you recall from the previous post the menu: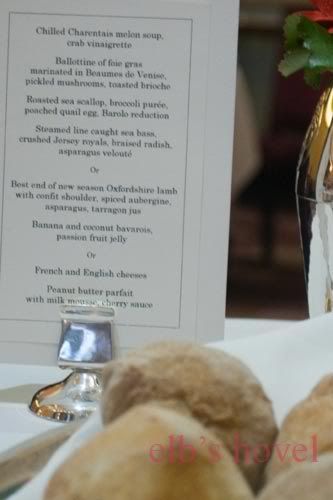 The six course French-inspired taster menu. Help!
First up: Chilled Charentais melon soup, garnished with crab vinaigrette. I've heard of these melon soups before, but until that day never really tried one. The addition of crab garnish was very interesting and made for an unusual and exciting pairing.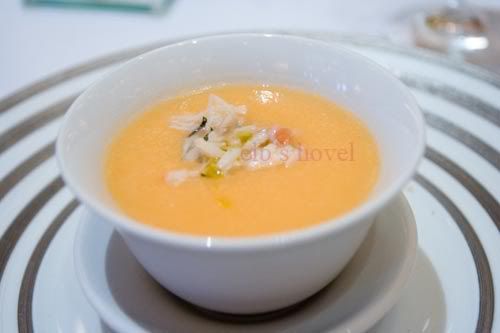 The soup starter.
Ballottine of foie gras marinated in Beaumes de Venise, pickled mushrooms, toasted brioche (not shown). Absolutely fantastic. We were given a generous portion of foie gras (I wonder if the addition of truffles could have been better?), with some pickled mushrooms, some spring onions (if I recall correctly) and something else which I cannot identify.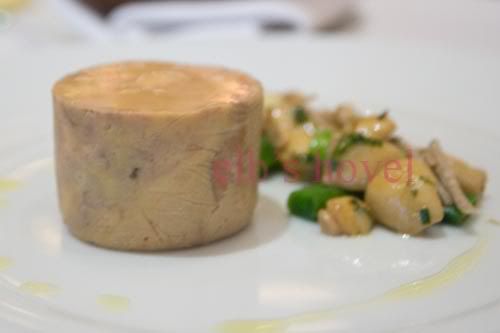 Starter number 2.
Roasted sea scallops on top of a bed of broccoli puree, topped with a poached quail egg and served with reduced Barolo wine. Not too shabby in my books.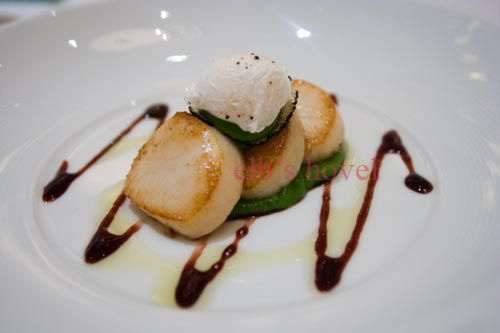 Seafood dish.
Best end of new season Oxfordshire lamb served on top of a confit shoulder, spiced aubergine (and a piece of deep fried aubergine as garnish), green and white asparagus, and served with tarragon jus. A meat lover's dream come true! I found the spiced aubergine (chutney?) excellent and it complimented the food well.
Meat dish
Banana and coconut bavarois, passion fruit jelly (Served in the order of coconut, passion fruit, banana from the top). I confess that not being a dessert person, I did not think much of this dish or the next one.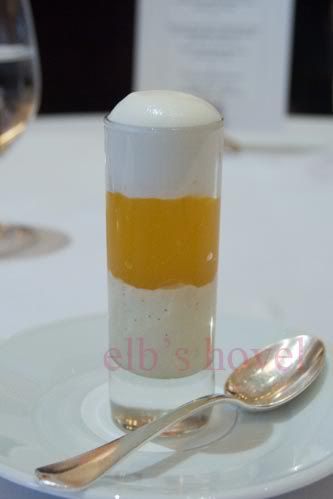 Peanut butter parfait with milk mousse, cherry sauce. Peanut butter parfait topped with milk mousse and enclosed within a chocolate ring, layered on top of a bed of peanut crumbs.
The table next to us choosing some cheese (Cheese comes at £8 extra for the set menus)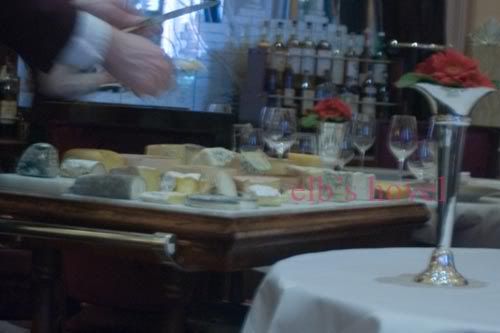 Time for coffee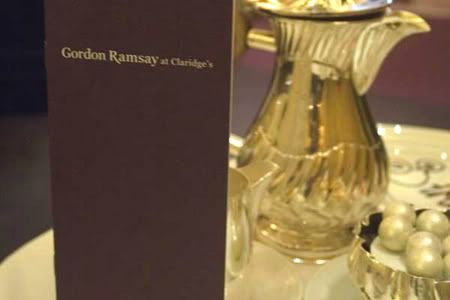 And some chocolate to finish off.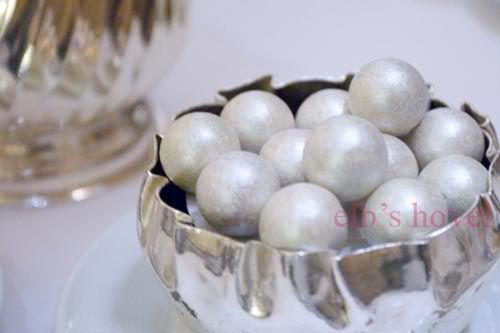 All in all, one of the best (and also the most expensive) meals I've ever had, and probably will remain to be in that position for a very long time. Fortunately (for the wallet), neither of us drinks (their wine list rivals some of my reference books), otherwise the cheque would have been even more astronomical.