Chelsea FC Victory Parade Part 2 (Pictures)
Apologies for the slow follow up to part 1. I was too busy and had problems with trying to resize my blog (to accommodate larger pictures in the future).
Part 1 can be found here.
So anyway, the last picture from the previous post: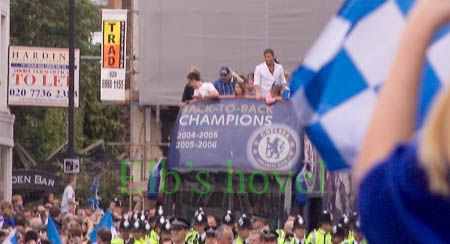 Now we continue on with the show: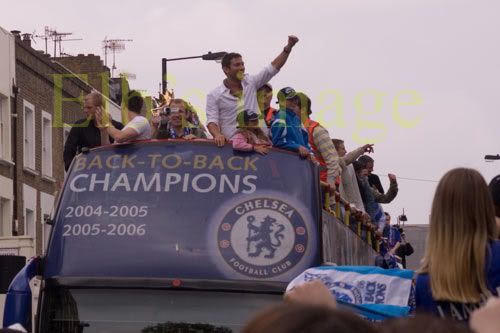 The Premiership Trophy can be spotted, as are Arjen Robben (with camcorder) and Frank Lampard (white shirt, raising fist)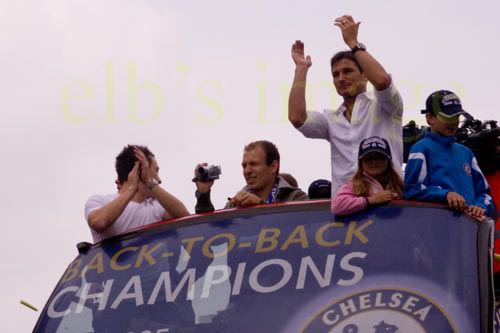 (L to R): John Terry, Arjen Robben, Frank Lampard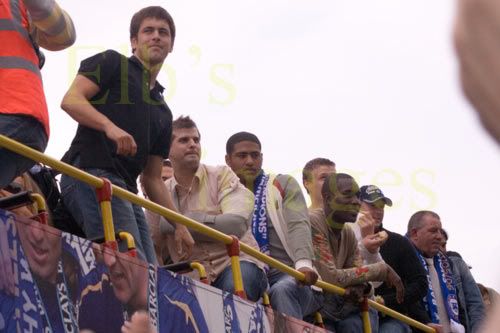 L to R: Joe Cole (dark blue/ black polo T), unknown, Glen Johnson (Grey shirt), Carlton Cole (colourful sleeves) , Robert Huth (Half-hidden behind Carlton Cole)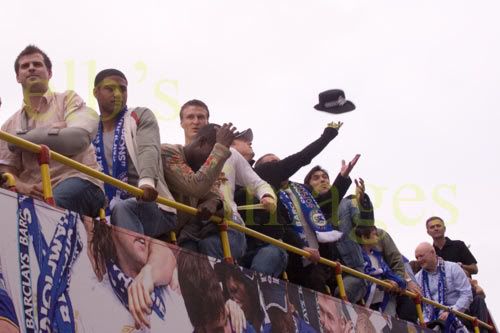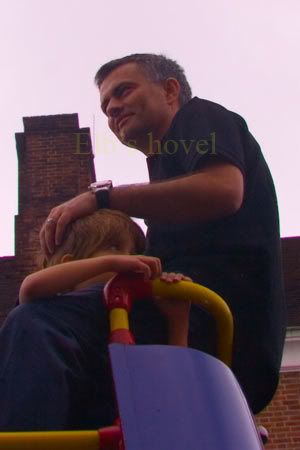 The manager, Jose Mourinho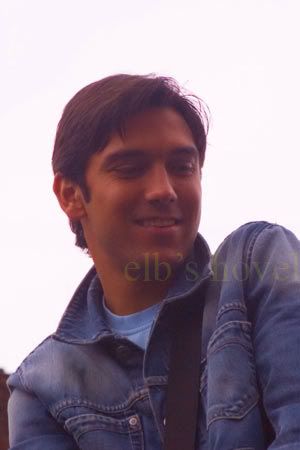 Paulo Ferreira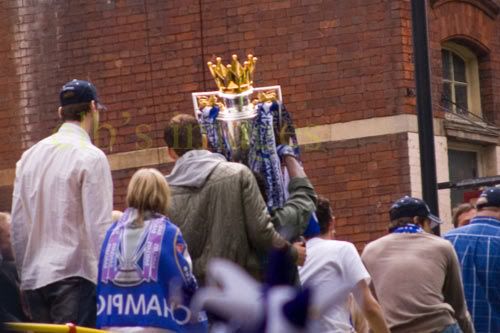 (L to R): Peter Cech (pink shirt with cap), Arjen Robben holds the trophy aloft.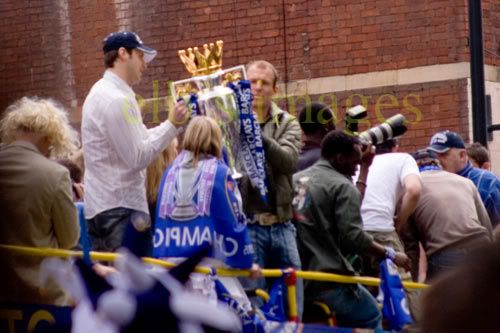 Paulo Ferreira and Eidur Gudjohnsen, as Chelsea fans look on
The massive crowd.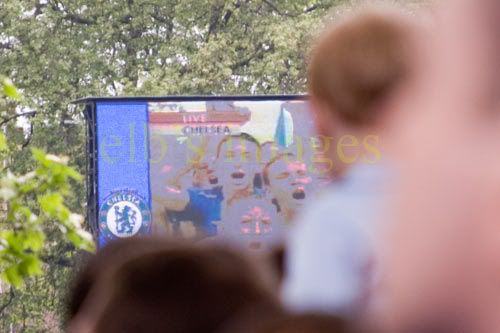 Being shown Live where it was all happening. Did you see me? (Not that it matters...)