Chelsea FC Victory Parade Part 1(Pictures)
Today Chelsea FC held its victory parade around Fulham. The route can be found
here
.
I decided to stalk the stretch of road near where number 1 is marked on the map, arriving at 12.45pm.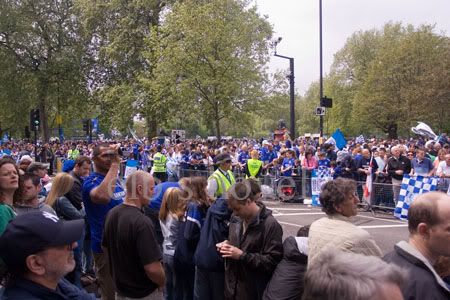 Part of the early crowd. Yes, it was to get much worse...
People were finding places to get a good view naturally: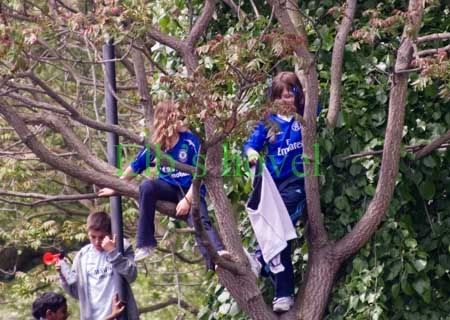 On the trees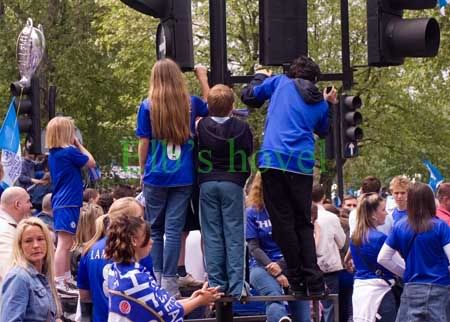 On the traffic lights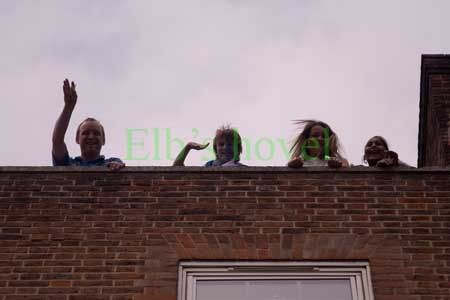 From the rooftops.
Some of the fans pictures: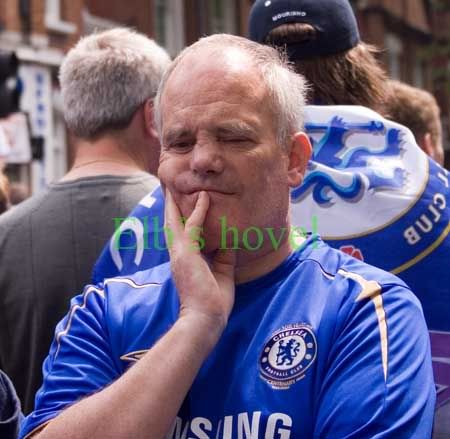 This guy looked out of place!
Some fans posing for me. Right after that one of the guys nearby (not in picture) whipped off his shirt and they posed for me, one guy bending downwards trying to lick his nipples! Unfortunately, right then my 2GB CF card was full. I forgot to format my previous pictures arrrrrrrrrgggggggghhhhhhhhhhhhhhhhhhh.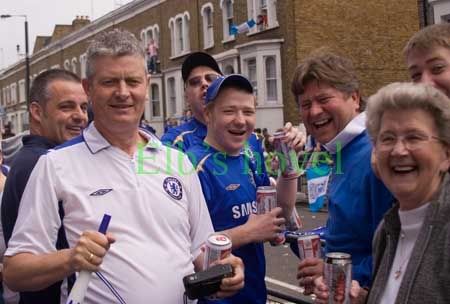 Even more fans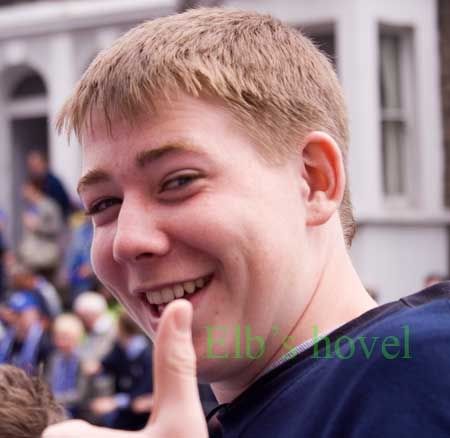 Another one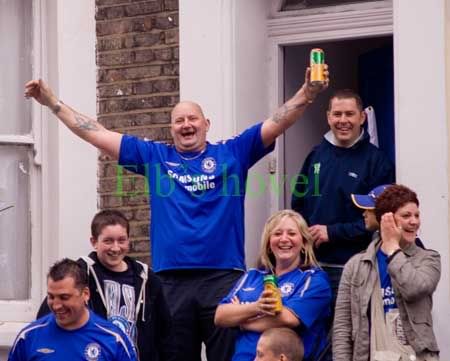 Even more
An uproar soon started with people shouting 'Here they come!' And yes they came...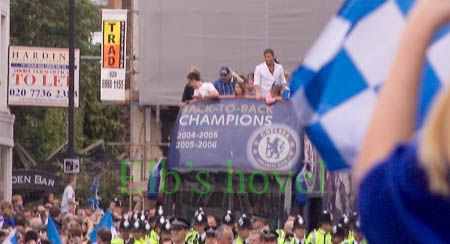 To be continued ;)