People Statues: Barcelona
If you walk around the streets of Europe, you will notice a form of 'street entertainment' in the form of people resembling statues, usually in gold or silver. Their faces are painted in the appropriate colours, and they stay motionless - until you drop a coin into their basket, at which they burst to life for several seconds, and allow you to pose with them for pictures.
England, being the boring place it is, seems to limit itself to basically just gold and silver 'statues', as seen below, captured alongside the river Thames: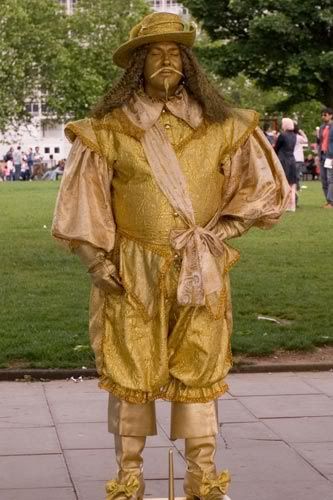 ZZZZzzz...
Yawn. Boring. Even more exciting is the street of La Rambla, Barcelona, where only creativity limits what you can find. Here are several examples:
The living tree:
The Roman statue
The Viking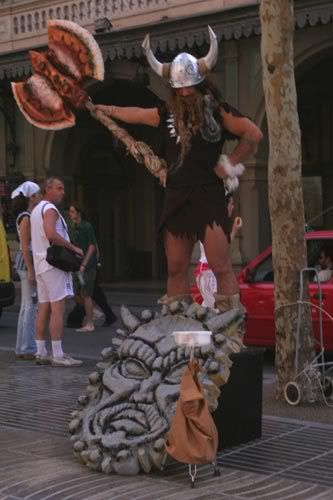 The crowd puller: a man manipulating a hand puppet, which sprang to life at random intervals, literally scaring passers by who were caught unaware. It also did random motions such as licking its hand to comb its bald head et cetera. Absolute classic.
Che Guevara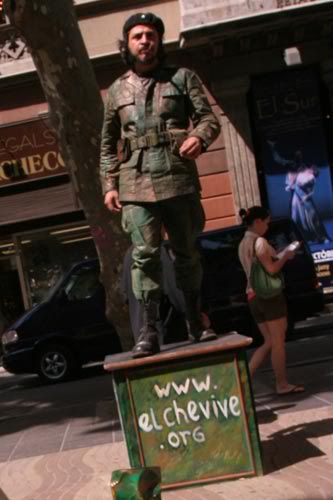 Fruit man: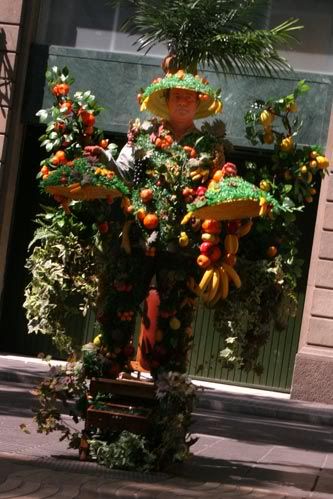 Flower man:
Mr. Big Boobies pushing the head of a tourist into 'her' oversized bosom.
One of two people who sat on bicycles and started cycling whenever someone donated coins.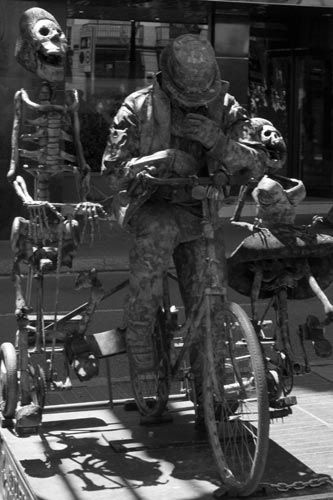 Some random Darth Maul wannabe.
The weeping violin
The house renovation disaster:
There were many others such as Atlas carrying the globe (the guy's body however, was quite skint), the howling and weeping angel which body was transformed into stone, etc etc. British people statues seriously need to be more creative....