Turkish Meze @ Cafe Gallipoli
Three of us went to discover the Turkish food at one of a 'set' of three Turkish restaurants (all called Gallipoli) along Upper Street. One of them was supposed to be the best of the lot, however we just entered the first one we came across at #102, on which this post is based.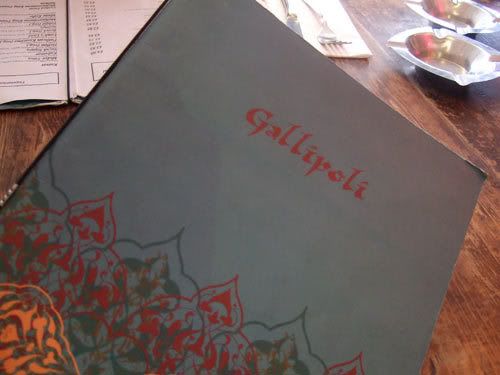 The interior decor was atypical of Turkish eateries: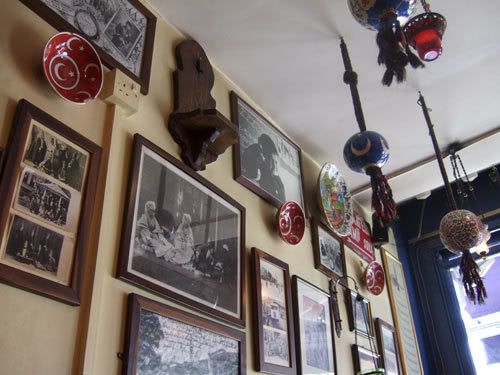 We called for: Turkish Meze (think of it as the Turkish equivalent of dian xin/ tapas), deep fried calamari, and a lamb dish.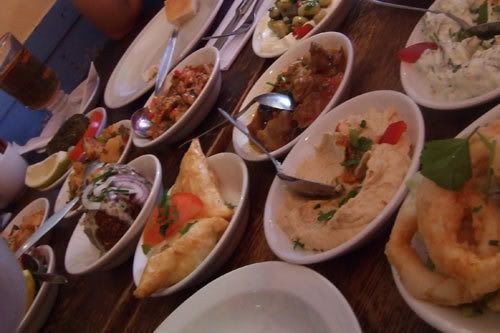 The food. Clockwise from bottom left: Calamari, hummus, borek, falafel, something, something, dolma, grossly oversweet apple tea, potato salad, something, zeytinyagli bakla, something, cacik. Cumulative rating: 6.5/10.
The iskender, "A special preparation of finely chopped cubes of lamb, laid on a pitta bread and yoghurt, covered with secret recipe sauce".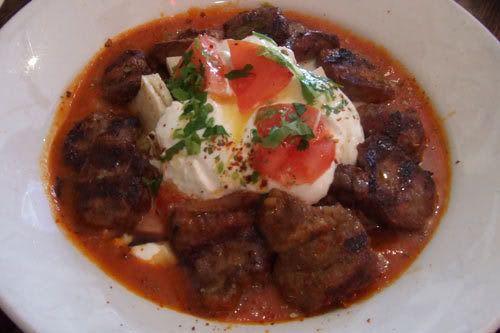 Best dish of the day! 7.5/10
The overpriced baklava.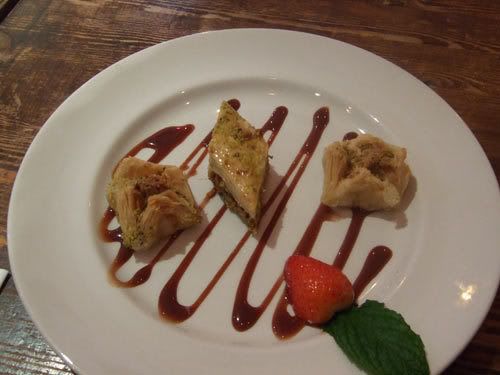 More than £3 for three pieces?! The only consolation was that this was not too sweet. 6.5/10
Cafe Gallipoli
102, Upper Street
London
N1 1QP
Labels: food gallipoli turkish london