Deep Fried Soft Shell Crab
Craving some seafood, I defrosted a few soft shell crabs the other day.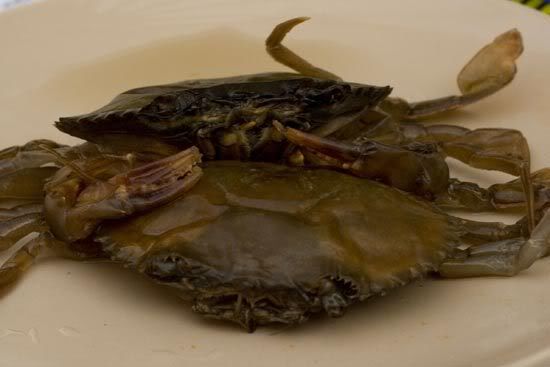 The crabs, looking sorry and sad as they meet their predator.

So, before the crabs are rendered edible, we need to do some cleaning first. Lifting the sides of the crab's 'helmet', we reveal the gills: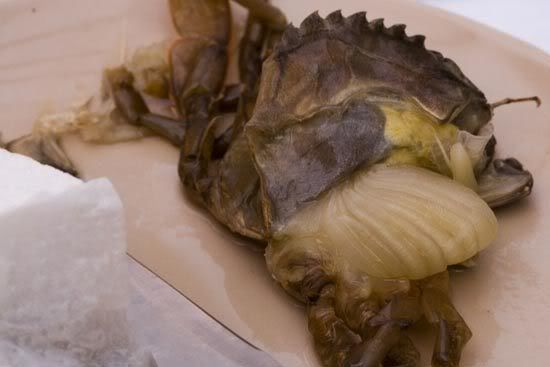 To be removed, on both sides.
Next, flip over the crab and detach the triangular tail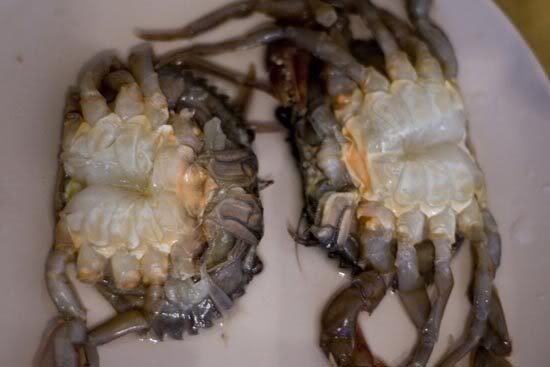 Finally, detach the face from the body using either a knife or scissors: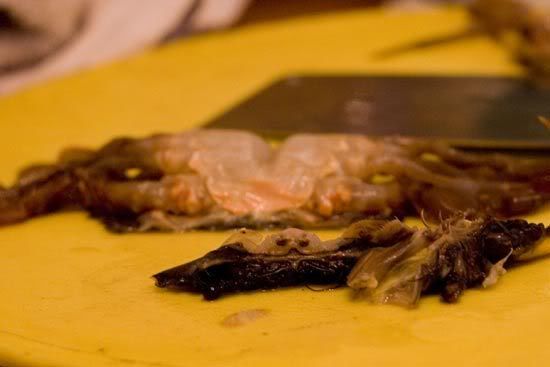 Nip & tuck gone horribly wrong.

Then, wash and dry the crabs, and dip into your favourite deep-fry seasoning/ tempura/ flour, and deep fry.
Hungry yet?
Serve with red pepper omelette and sushi rice (in my case, at any rate).