What free newspapers are good for
I'm sure many of you in London have seen the many people along the streets, giving away copies of the free evening papers London Lite (LL) and thelondonpaper (tlp), which join the more nationally available morning paper, the Metro. If you've been to the City, there are copies of the City A.M., which is more of a light business read. And that's not counting the newspaper that your council delivers to your home for free every fortnight or so (well, not really, that's why you have council tax). Goodness knows what other papers are available out there.
More pests than do-gooders, its not uncommon to see the people trafficking the LL and tlp literally shoving the newspapers into your face. And with the Evening Standard's prices increasing 25%, that doesn't help either.
They're light reads and suitable for reading on the Underground, as long as its not rush hour and everyone is crammed like sardines in a tin can. Most of the time people leave them in the bus or on the Underground.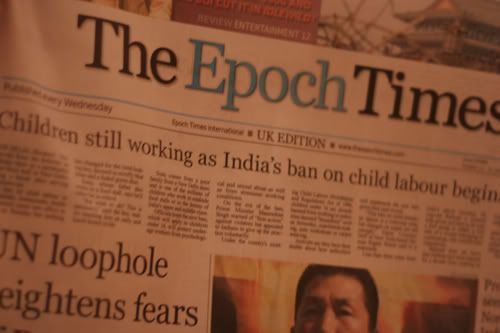 Yet another of the free newspapers. Hmmm.. what do we do?
Here's how I reuse my copies, recycling and leaving them on the Underground aside: