Capitalism: Gloom? Saviour?
'Shame I didn't bring my camera.'
'Well... there's nothing much to photograph anyway, the weather is overcast'
'How about 'The Gloom of Capitalism'?
He shot me a weird look. 'Well... aren't you trying to find a job in one of those buildings?' He was, at any rate.
'But art is art,' I said. We continued to trudge on in our suits, closer and closer to the small microcosm of skyscrapers of Canary Wharf in the distance.
Stop press.
What is capitalism to you?
Is it
a) Gloomy?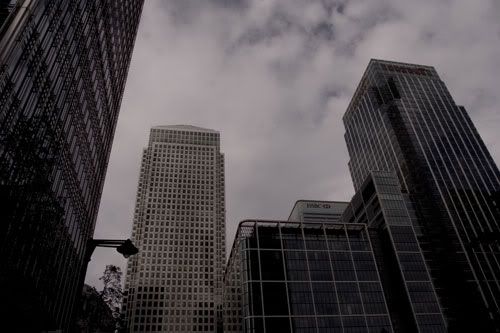 Lifeless, ghostly buildings with no soul
b) A beacon of light?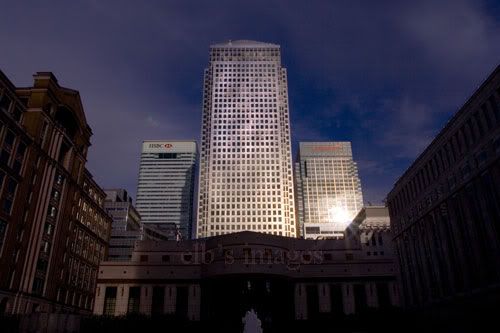 Sunset at Canary Wharf