Chocolate noodles and more (Magyar cuisine)
A big on-going problem right now is the protests taking place in Budapest, Hungary. Shame, because Budapest is a fine city. Not as magnificant as Prague, but there you go. Let me distract you from the troubles there and show you some of the food on offer (a previous post which included the delicious dessert somlo, goose liver and catfish can be found
here
).
One of the restaurants we went to had the most incredible interior. You would not have believed it to be a restaurant indeed.
The interior of Restaurant Whachamacallit. I can't remember right now; in fact I got it confused with the Kolkovna Bar & Restaurant in Prague, which serves excellent pub food. Will look it up later.
There was also a section where you could have gypsies play songs for you. So what did we have here?
First up was beef goulash (a thick soup), served with egg pasta.
We grew tired of this dish after encountering it almost everywhere.
Next was lamb leg with plum sauce and served with polenta and vine leaves. This was simply spectacular.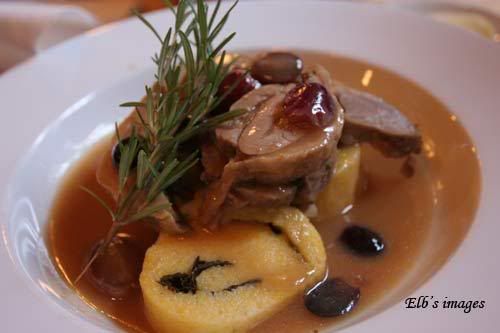 Tasted just as delicious as it looks!
We also had even more goose liver topped steak at one of the tourist traps.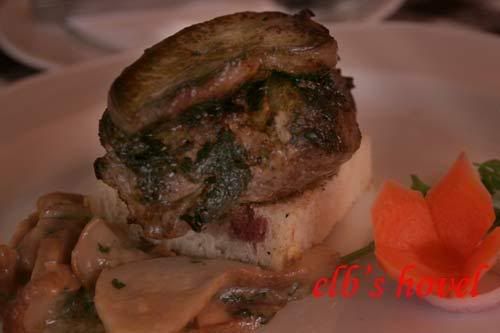 Overpriced, and a tiny portion. Gah.
We also had schitznel.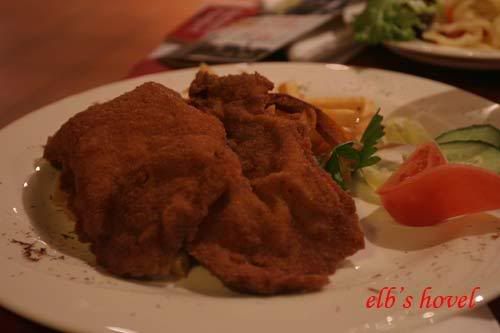 Okay so it really is more of Austrian food than Hungarian.
And some grilled pork.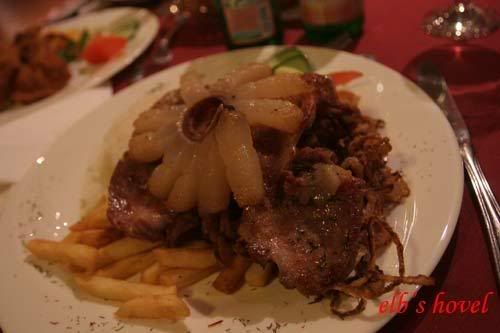 Yes, that's a huge piece of lard used to decorate the shockingly oily dish. No, I did not eat the fat.
And oh, for those of you who like desserts: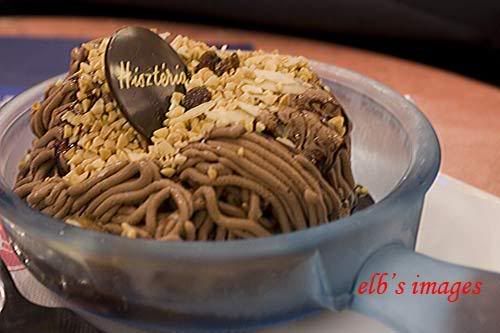 Chocolate noodles!