Bakezin
I paid Bakezin a long overdue visit.
Cold chocolate drink with mint.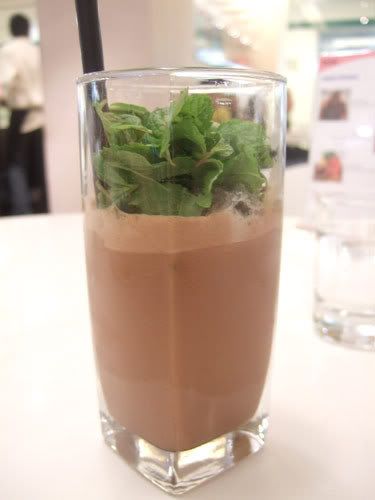 Mush the mint leaves and drink.
No better way than to fill the stomach with a light dish of escargots with asparagus.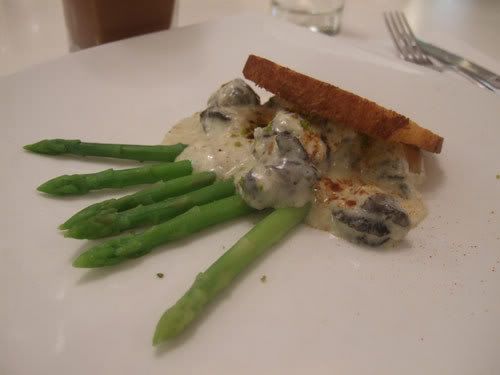 We also sampled their spaghetti with ham. This dish (no photo available) did not impress.
However, I still do believe that Bakezin is all about the desserts. Nothing more so than this interesting take on strawberry cheesecake reinforces it: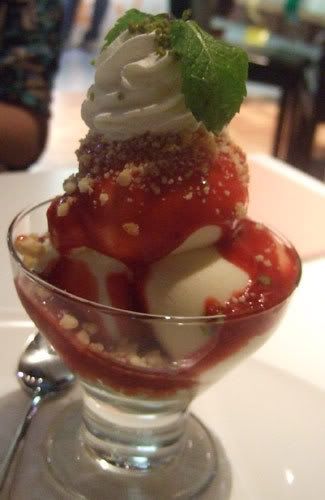 Cheese ice cream with strawberries and shortbread. Its been a few years since I last had this, and I still found it fascinating (as did my partner)!
Note: This post is a mash of more than one visit.
Bakezin
Multiple Locations
Malaysia
Labels: food bakezin dessert