King Sitric Restaurant
Located in a town around half an hour out of Dublin by train, we chanced upon this "Michelin recommended" rated restaurant while looking for a place to eat for dinner.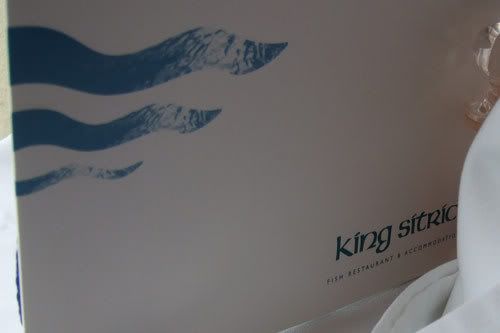 The restaurant is located on the second floor of this establishment; coats etc are taken off downstairs.

Most interestingly, they have two different types of salt here: normal sea salt, and volcanic salt.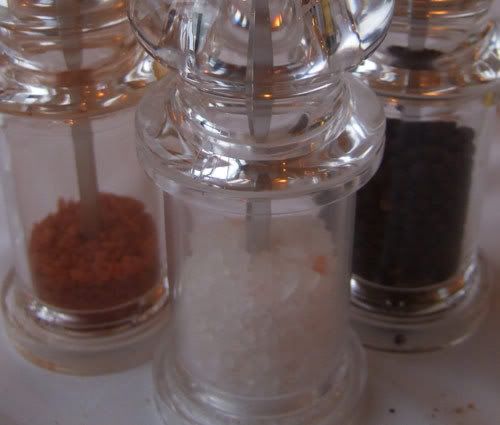 The two types of salt, and the black pepper in their grinds.


The obligatory bread and butter.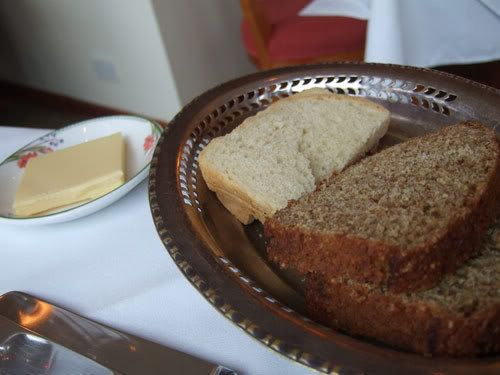 The complimentary taster dish that comes with most fine dining restaurants. 5/10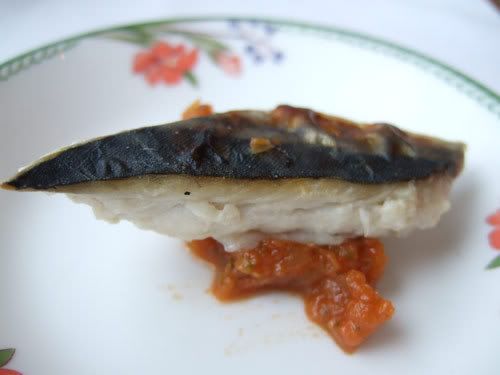 Soon enough, the starter of grilled scallops in light broth with spinach(?) puree and minced bell peppers. This dish was interesting but lacked seasoning; the addition of the aforementioned crushed volcanic salt helped to lift this dish above from its mediocrity. 6/10.




Crab bisque. Just as the scallops, this needed some seasoning. 6/10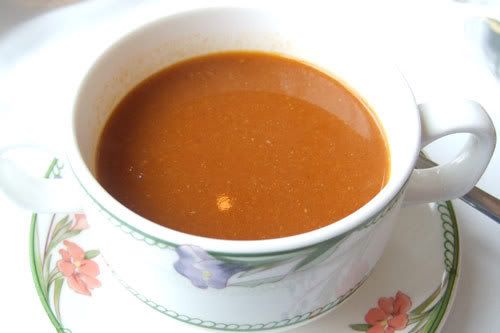 Oyster (grilled? au natural?) with bacon. Rated as excellent by the companion.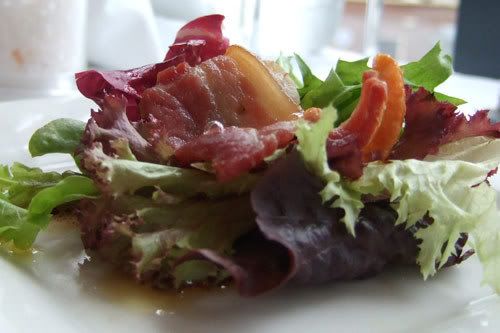 Monkfish features in the main dish, in the form of strips of the fish together with julienned vegetables, on a thin pastry base and topped with cheese. I found this dish to be average. 6.5/10.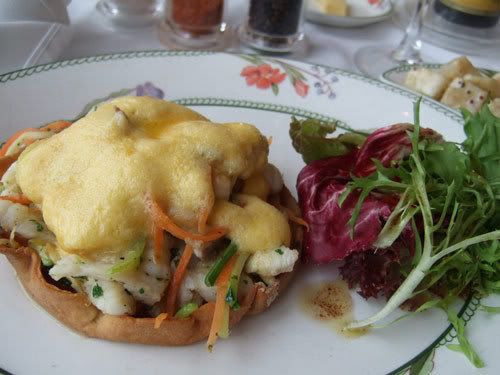 Side accompaniments to the main dish: parsnips with honey mustard sauce, boiled potato, and spinach. Standard fare.



On to the desserts, which I dare say are the highlight of the evening. First up is a caramel fudge pudding, with strawberries and ice cream. 7.5/10.



Meringue with chocolate sauce and almonds. Looked positively massive in comparison with the pudding.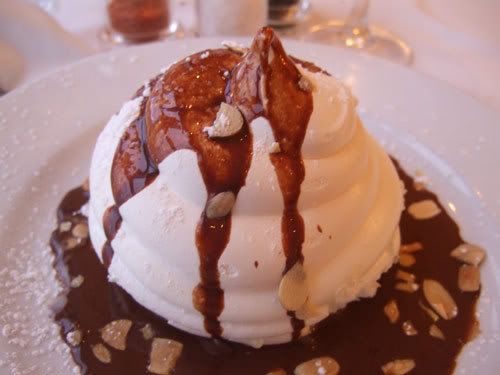 The meringue had a hard shell, but easily gave way to my spoon, to reveal a deliciously soft interior, with a hidden surprise of some ice cream.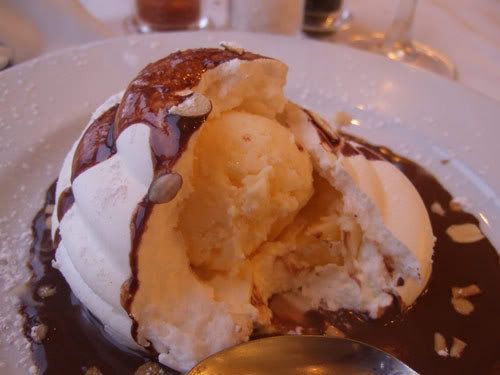 The home made(?) ice cream was fantastic and somehow tasted better than Haagen Dazs. Either way, the combination of warm chocolate, the crunchy almonds, the hard and slightly chewy soft of meringue, and the cold delicious ice cream felt utterly divine in my mouth.

And dare I say it, it is probably the best dessert I have had so far. It has pushed the bar higher (high enough as it already is) for my expectancy of good desserts. I rate this dessert a 9.5/10.

Time for coffee/ tea and petits fours. The tea was most disappointly just a Twinings tea bag, and had a weird smell to it.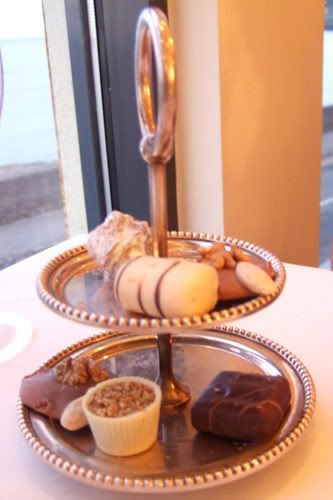 Nothing really spectacular.

Verdict: Come here for the fantastic desserts. Otherwise, a decent place to eat.


King Sitric
Fish Restaurant & Accommodation
East Pier
Howth
Ireland
Labels: king sitric food ireland travel