Maoz: Healthy "Fast Food"
The Jewish friend brought me to this place one fine day as he had been promising me some Israeli food!
Located in Soho with a gay bar just a couple of doors to the side, the bright signage invites people inside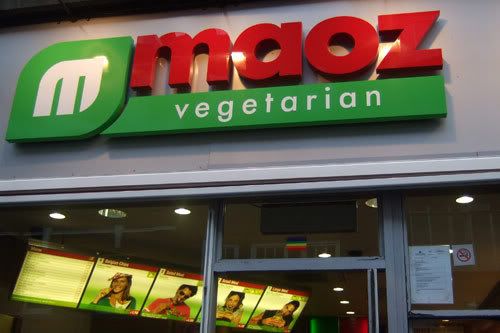 Healthy, delicious smile-inducing "fast food" for hungry people, as the models suggest...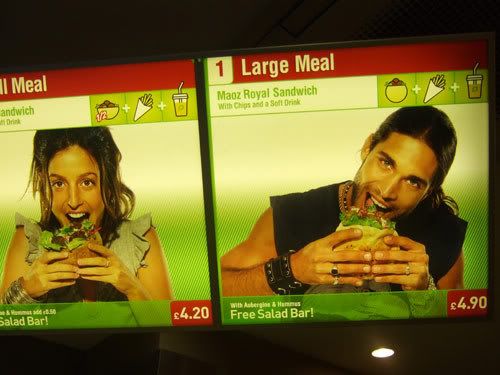 The description on the wall reads: "Falafel is made from a paste of chickpeas, mixed with fresh garlic, parsley, coriander, and cumin, fried in vegetable oil."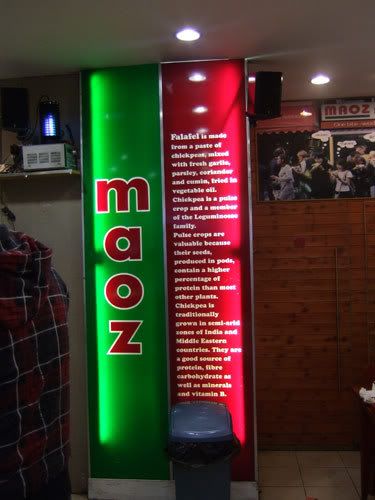 Well there's more than that, but its basically talking about chickpeas.
I picked the Royal Maoz Sandwich, which comes with hummus and aubergine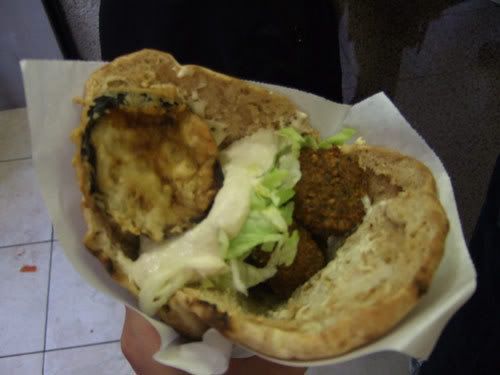 Pita with falafel, hummus and aubergine
Customers are allowed free flow of salads and dressings/dips/toppings.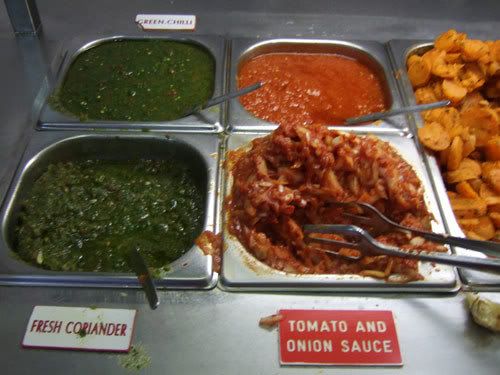 The salad bar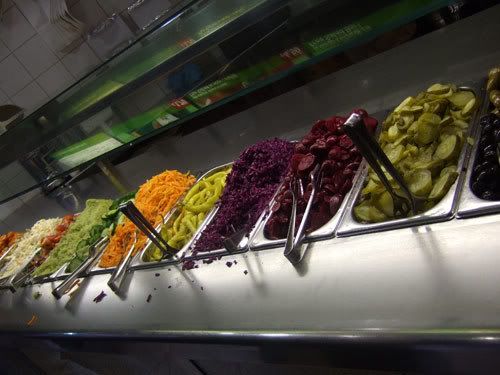 The deal (and canned drink), very healthy and filling with the free flow of salads which are irresistable! The chunky chips will nullify most of the health benefits though!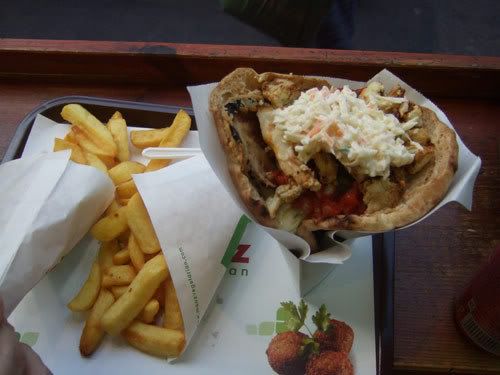 Maoz
4 Brewer Street
London W1
Maoz
43 Old Compton street
W1V 5PN
London