Saffron @ One Bangsar Review
Located along One Bangsar, Saffron specializes in Mediterranean dishes.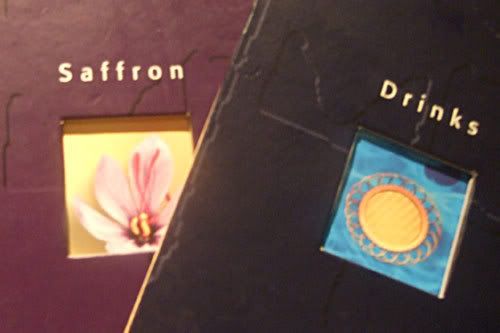 Saffron @ One Bangsar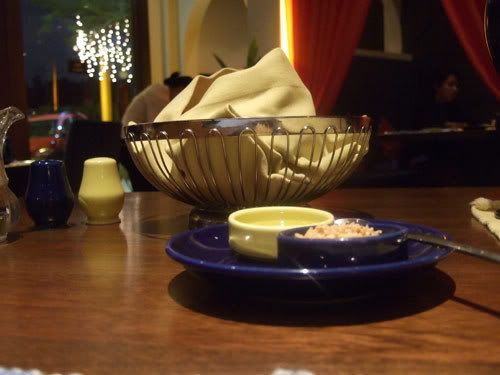 The olive oil (Italian influence) and some lemony-tasting (if I recall) topping to be eaten together with the olive oil dipped bread (I presume).
Some impressive service came at this stage. The bottle of olive oil was almost empty, and when I raised my hand to call for the waitress' attention, she knew what it was for (she must have noticed me inspecting the bottle), and promptly took the empty bottle away for a new one.
Blue Curacao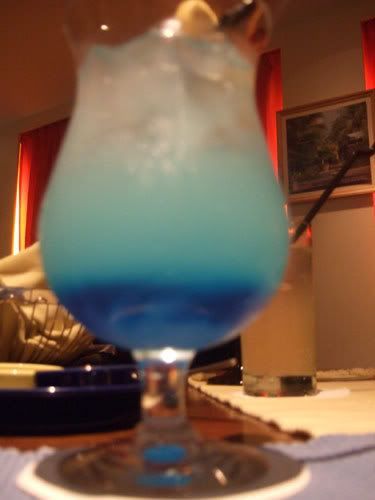 (forgot to switch the macro mode on, oops.)
The main dishes soon appeared:
Oxtail stew. Pieces of stewed oxtail, served with a portion of risotto and some bread with olive paste.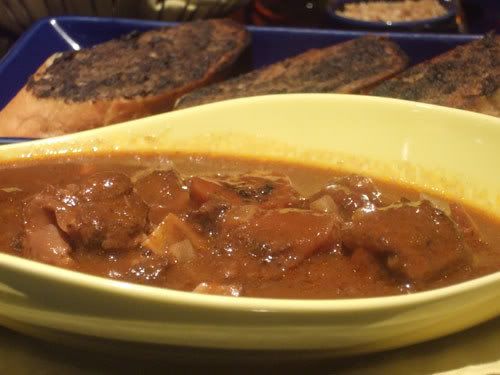 The few pieces of rather miserable oxtail (both size wise and texture wise, it was not tender at all but instead a bit tough), in a watery stew (Eh? the oxtail stew I had in Spain was nice and thick) with a tinge of curry, which I did not appreciate at all.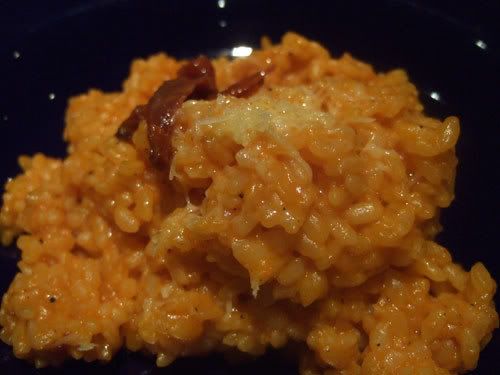 The risotto. It was decent. Overall dish rating: 5/10.
The other dish for the night, a large plate of grilled lamb chop tapas (large tapas? what the heck, that should be either 1/2 racion, or a racion).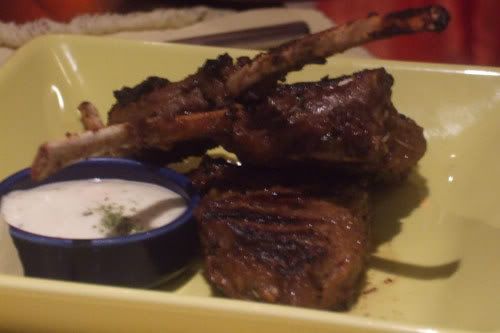 The first lamb that the companion cut into was disappointingly overcooked. The other two were so-so. Nothing to shout about. 5/10.