Bangkok food, condensed 1
Some random food pictures around Bangkok, part 1.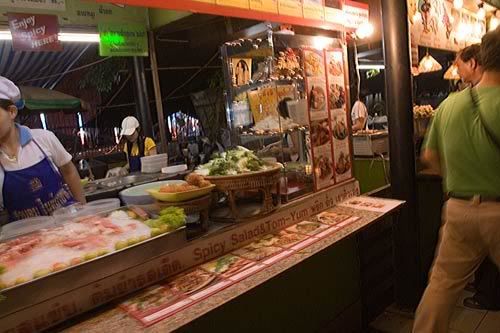 Random stall at the Suan Lum night bazaar.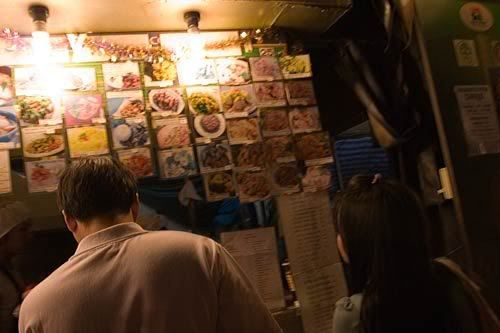 Another stall at the same bazaar, where we ordered holy basil fried rice with beef. Very delicious, but we were full...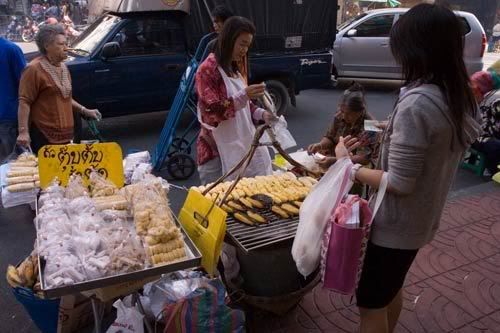 Stall in Chinatown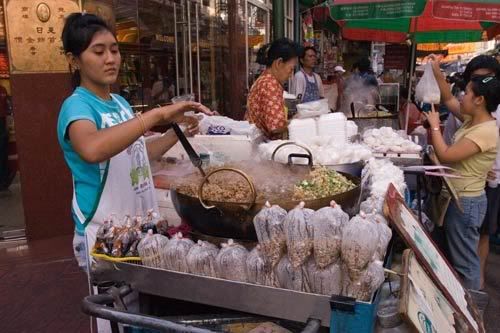 Another stall in Chinatown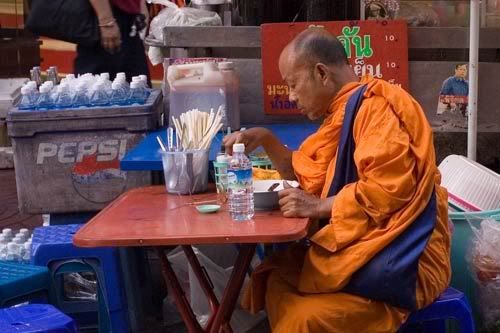 A monk having his fill of food.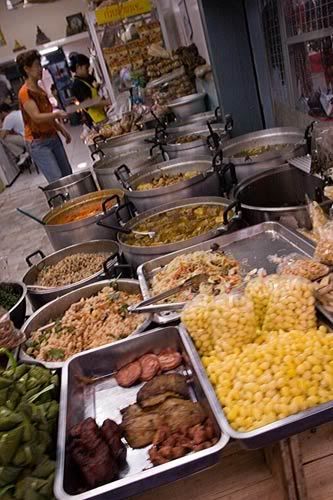 Economy rice.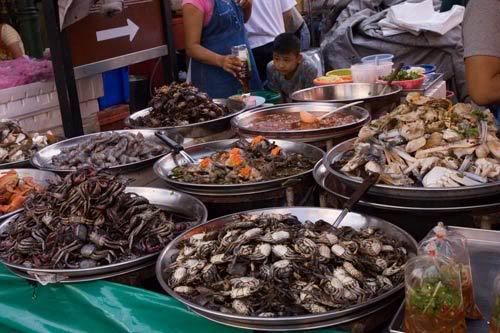 (Raw!)crab salad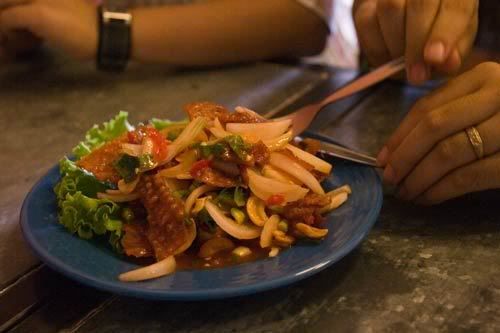 Deep-fried fish maw (I think) mango salad.
Labels: bangkok thailand food cuisine