Thick, rich hot chocolate
Following a friend's recommendation, I popped by Paul's the other day to get myself some hot chocolate. This despite the hot summer day that we had over here. And oh, a coffee eclair as well.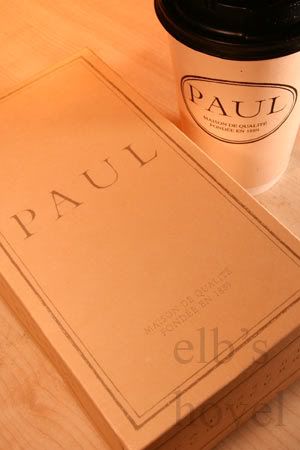 Incidentally, the above picture is also my first experiment at using a slave flash. 580EX as master (with gold diffuser), 430EX as slave (with white diffuser) and a tungsten light source were used to obtain this picture).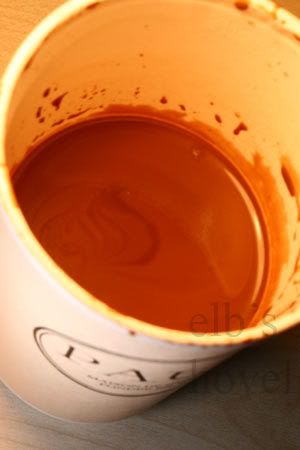 A closer look at the incredibly thick and rich hot chocolate. How many of you have drank hot chocolate to reach the thick bit at the very bottom? Well, this hot chocolate is all that. Its so viscous that its clinging to the sides of my cup right now and refusing to move downwards. Unfortunately, it is also too rich for my liking. 2 quid for the large cup (400ml).
Paul (Maison de Qualite) [very famous in France, according to my French mates]
At various locations all around London (and the UK maybe?)
Litle update: The chocolate on the walls of the cup solidifies when it eventually cools down and can be 'flaked' off the walls - just to give you an idea of how rich it is.