The (rail)road to Bergen
After Gothenburg, we headed down to Oslo via coach and took the train from Oslo to Bergen. The train ride was absolutely fantastic; it did not let us down one bit as you will see: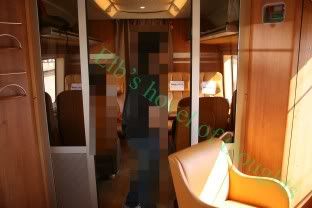 Look at this, we had this whole compartment and two chairs facing another window (one in foreground) to ourselves! It was a journey almost 7 hours long, and we only paid 37 pounds. Yes, 37 pounds. 7 hours. First class. Complimentary (self service) hot drinks. Anyone feeling green yet? :P Sadly it was the only cheap thing that we could find in that country.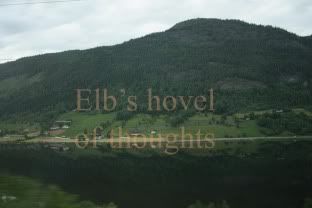 Most of our views were of lakes and hills and the quaint countryside. I could not help to notice that Norway is almost literally New Zealand, but in Europe. Only less green than NZ, and a whole lot more expensive, as you will find out later. Besides that, the fjords are there, the snow is there, etc etc.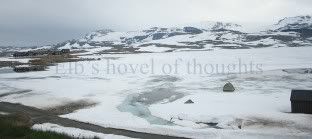 We passed by the train station with the highest distance from sea level in (North?) Europe along the way. It was obviously cold, and it was the peak of summer(!).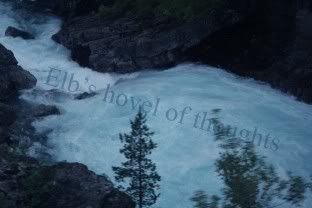 Check out the colour of that river. It got slightly dimmed due to underexposure as the train was moving fast and i had to try to keep the shutter speed acceptable; but some changes in colour balance has restored it to more or less its actual colour.
We arrived at night. Well, not exactly night. It was still bright until around 1am, and it started to get bright again by 2.30am. The sun almost never set (the closest thing to darkness was twilight).