Restaurant Smaka - Review
Restaurant Smaka describes itself as a 'classical Swedish restaurant with a modern twist'. Or something to that effect. It was recommended to us by the staff at our hotel lobby.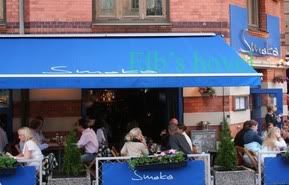 The front of the restaurant
The inside of the restaurant
Some extra shot I've thrown in
In Sweden, they do not use metal knives with their butter. Or so I read in the guidebook I was lugging around. Instead, they use wooden knives. A novelty item indeed, I managed to get two of them with different shapes as souvenirs courtesy of the waitress.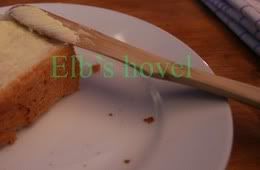 The wooden knife in action.
We had a starter, and a main meal each.
The starter consisted of three parts: Some bread with caviar on the left, toast with some shrimp cocktail in the middle, and some veal on the right.
The starter
The three main meals were: Swedish meatballs with mash potatoes and lingonberries (First picture below, left), and Salmon gravlax with potatoes (First picture below, right). The other was grilled lemon sole with cauliflower sauce and fennel. (Second picture below).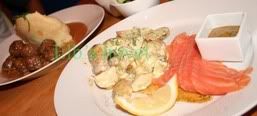 The Swedish meatballs were absolutely FANTASTIC. I kid you not. Normally I don't like meatballs, but this blew me away! Much much better than the stuff at IKEA. The gravlax was not too bad either.
Some caviar added for a nice touch.
Verdict? Absolutely satisfying, delicious food and filling too. A must go when you're in Gothenburg City, Sweden.