Modena 360
Bought a Ferrari (!) for a friend's birthday a few days back. We wanted to allow our dear friend the opportunity to own a Ferrari, but being poor broke students we purchased a die-cast model. Sorry... can't afford a Ferrari for you to sit in, but at least you can sit on it. Hehe... if anyone gets the joke!
Could not find the Enzo/ Scaglietti (Christmas took out all the stock), so I laid my hands on the classic 360 Modena at Hamleys.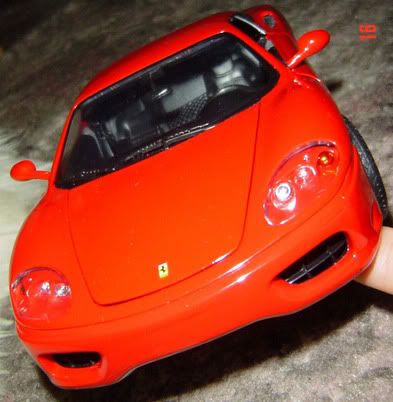 Front view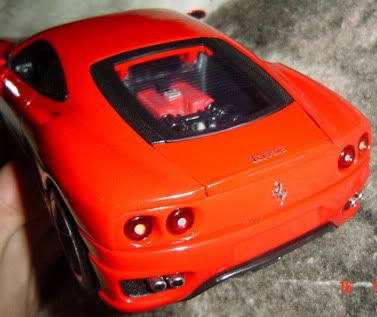 Rear view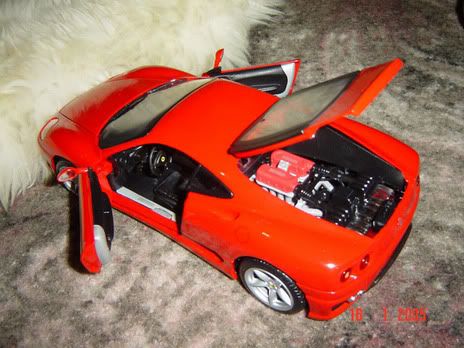 Another view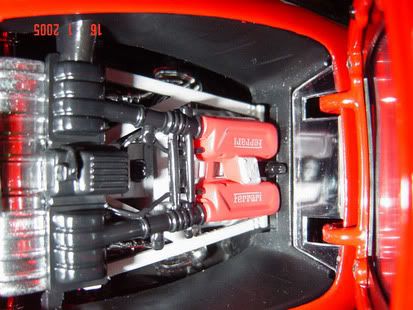 The engine bay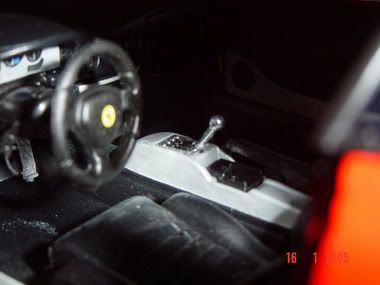 The interior
All I need now is something 18 times the size, looks exactly like it, and actually runs.