Steak @ Morton's Steakhouse
I checked out Morton's the other day: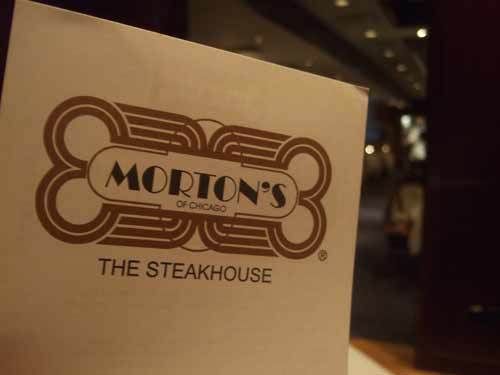 First off, the complimentary bread which comes with each table. This is definately one of the best breads I've had, soft and warm and perfect with butter!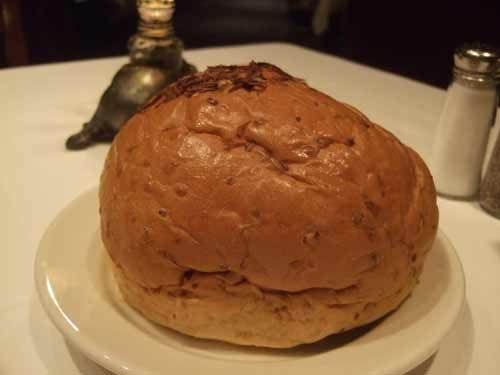 But don't eat all of the bread, because soon enough the waiter will come with a trolley and show you the offerings and basically rattle off most of the menu to you!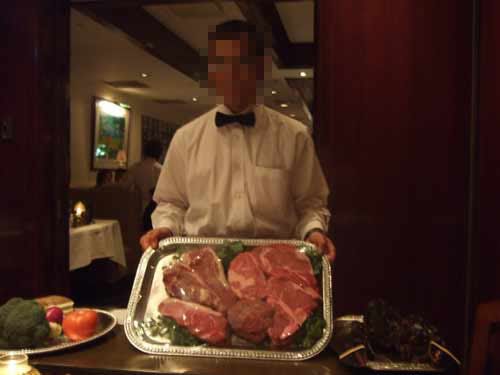 The waiter holding up the meat tray, flanked with lobster and vegetables. Ooooh lala, check out the sizes!
First up, a 'Mortini' martini.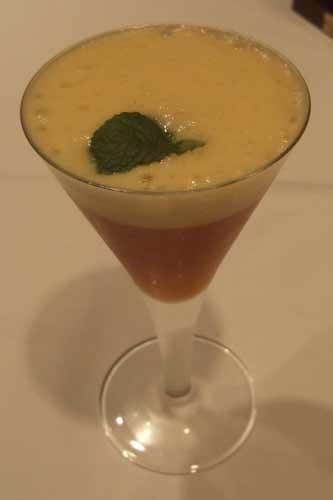 And the lobster bisque for starter.
And a second starter, crab cake: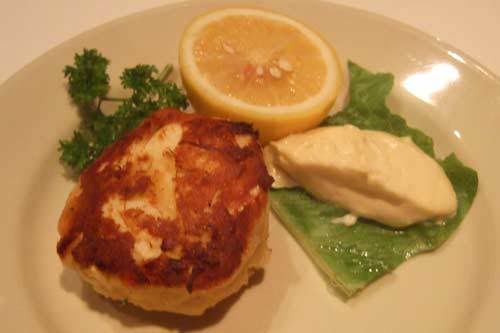 Now this, people, is how crab cake should be: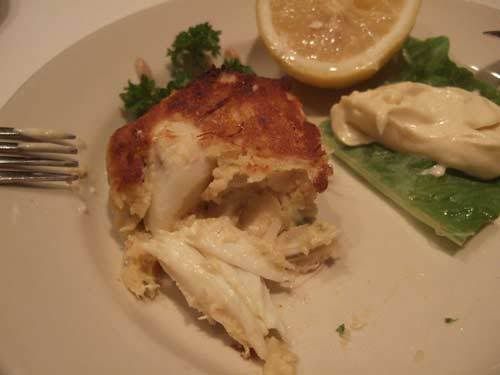 Our sole main meal arrived in due time. A MASSIVE chunk of prime rib indeed! We shared this.
Cut open to reveal the medium cooked meat that was at least an inch thick. Yum!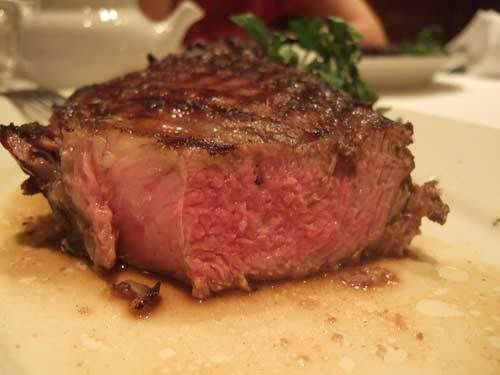 One of the vegetable accompaniments that we ordered, roasted asparagus with reduced balsamic sauce. I found the sauce a bit too sharp for my liking.
And we also had wild mushrooms.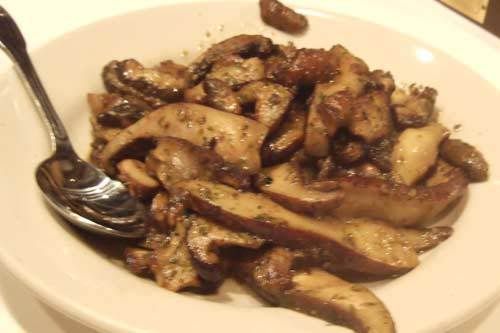 Needless to say, we were very, very full
Morton Steakhouse
Various Locations.