Buffet @ Aquamarine
Aquamarine is located on the 4th floor, Marina Mandarin. We went to try out the dinner buffet there:
Starter round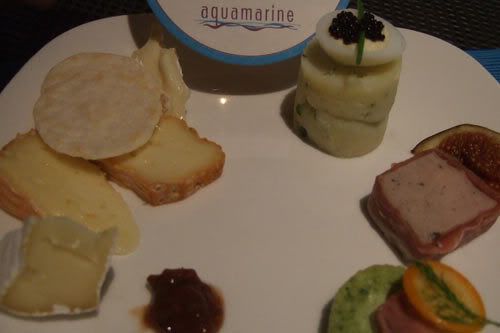 Some cheese, crackers, and a various assortment of finger appetizers.
Another appetizer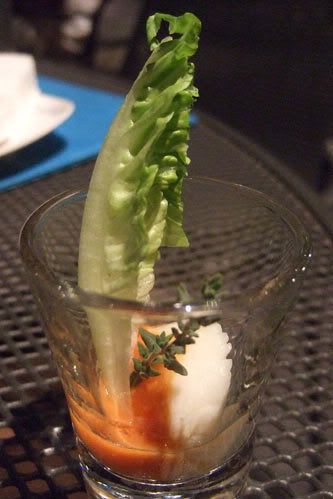 Scallop with veloute and romaine lettuce
And now for the first round of the main meal.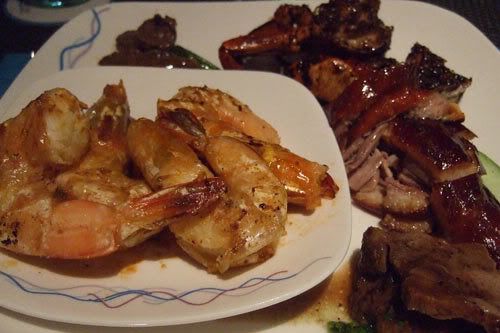 Overflowing with meat and seafood ;) Roast lamb, roast duck, salt grilled prawns....
Some sushi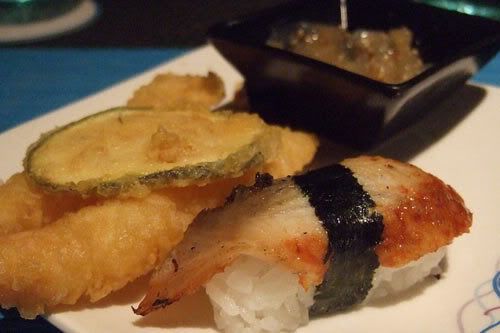 The jellyfish was exceptional, the tempura acceptable
And lastly, dessert.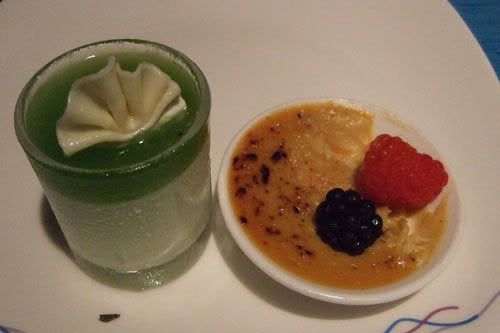 The so-called 'creme brulee''s texture was weird as I scooped it up; it had a strong taste of chempedak. Urgh. We wonder if it was purposely called a creme brulee, or perhaps they used chempedak instead of egg....
All in all, highly recommended. Service was good, the food (especially the salt grilled prawns and roast duck) was fantastic and wasn't in short supply. Just beware of the 'creme brulee'.
Aquamarine
4th Floor
Marina Mandarin
Singapore