Simply steamed Shanghai hairy crab
The world renowned Shanghai hairy/ fur crabs (上海毛蟹) are in season since last month. I grabbed one from the supermarket on the way home one day. I picked the one with the most foaming coming out from its mouth, naturally.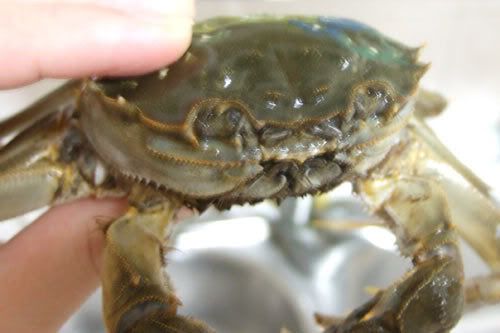 The crab looking well and truly dead after being stabbed with a knife through the bottom.
The main body cavity is liberated from its shell to reveal the prized interior: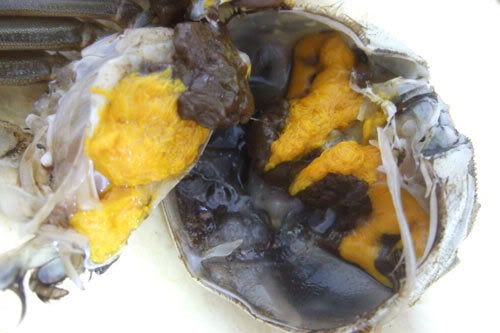 Lots and lots of brown meat and roe!
The only real hairy/ furry part about this particular crab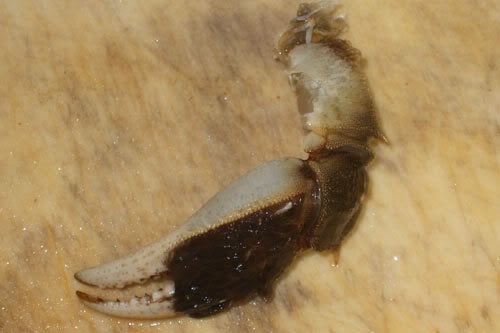 Not that hairy actually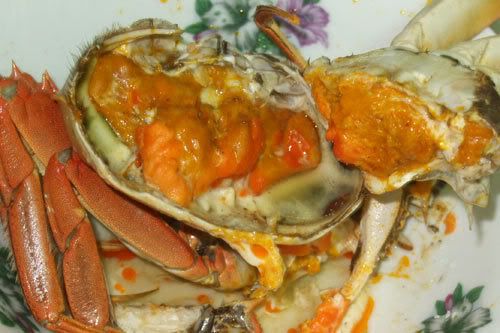 Simply steamed. Fantastic, sweet, juicy, cholesterol laden goodness.