Christmas @ Oxford Street
Alright well, these pictures were mostly taken last week, so they're slightly outdated but still relevant, because the Boxing Day sales are only 2 days away! (what a great opportunity for street photography, had I not returned the 75-300mm lens I bought... but then again I'll be too busy shopping myself ;) )
Anyway, some of the Christmas-y stuff that has been happening: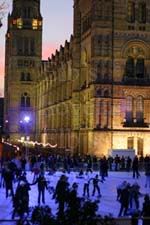 Ice skating outside the Natural History Museum, South Kensington
They closed the whole of Oxford Street into a pedestrian only zone; no vehicles were allowed along it, but allowed to cut across: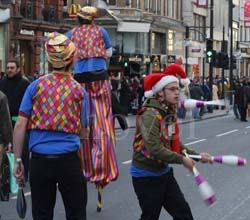 With some entertainment
A news reporter gets ready but catches me taking a candid shot of him..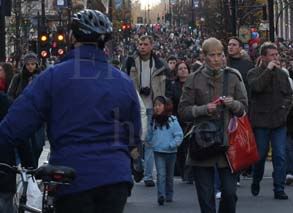 The mass of people as far as the eye can see, doing their shopping on the weekend before Christmas.
I dread to think about the possibly even more massive crowd on Monday (hopefully they will all sleep in dammit), but wahey its part of the Christmas sale experience. Maybe I won't go at all! Anyhow, Selfridges sale starts Monday; Harrods Tuesday. Or so a reliable source tells me ;) The vast majority of the sale should start Tuesday!
Merry Christmas & Seasons Greetings to all!
*All the above pictures were taken with my new Canon EF 50mm 1.8. Planning to buy an L lens next.