Chelsea FC Champion's League Matchday Magazine 6/12/05 vs. Liverpool
I picked this up as I passed by Stamford Bridge on my way home (the match had just started, the programme stands were packing up, and the streets were extremely filthy and full of trash. Assholes, tidy up after yourselves and don't dirty my neighbourhood!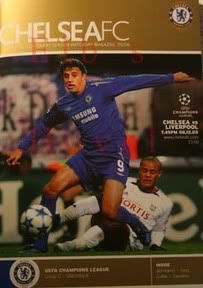 The Chelsea FC Official Centenary Season Matchday Magazine 05/06! UEFA Champion's League edition, which doesn't seem like it because its against another English club. With a picture of errr, one of their players (I'm not a football junkie, see...)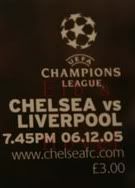 The programme retails for 3.00GBP. Why I bought it, I still don't know...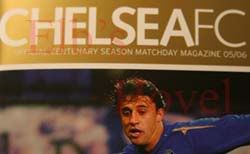 A closer look at the top of the front page.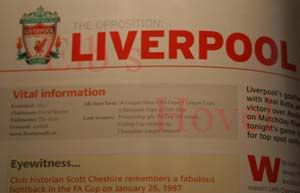 Introducing the opposition ;)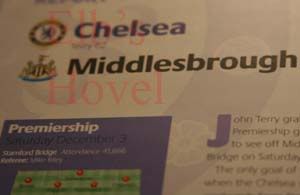 Report of the previous match vs Middlesbrough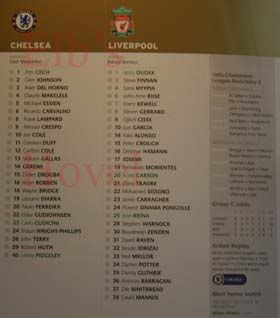 The squad rolecall, with other UEFA Champion's League matches listed, along with the Group G table at the back of the magazine.
Other parts included a Fixtures & Results section, a page dedicated to pictures of young Chel$ki supporters and a poster thingy right at the middle.