The haze from above?
Here are two shots which I have taken from a Boeing 747-400, flight MH1 from London to KL on the 8th of August at roughly 5.20pm +8GMT. Pictures are from around South Perak/ North Selangor: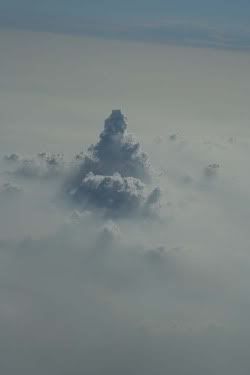 The first seems a bit too smooth to be purely clouds?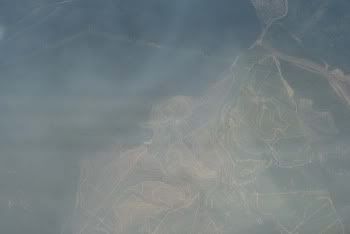 The second is definitely NOT cloud; there was no change in the foreground at all as the plane was moving (if you have travelled in a plane before, you can literally see clouds moving past). Although it does seem like it, but it is due to the reflections.