Samsung 103" Plasma
Want your own cinema? Look no further than this plasma monstrosity: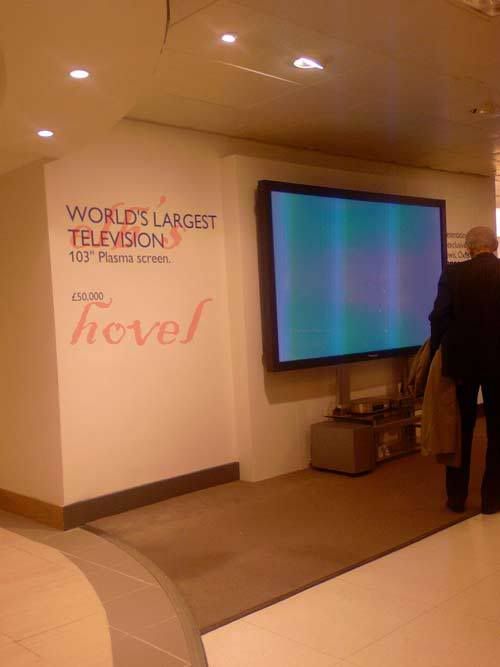 Photograph taken at John Lewis, Oxford St branch, London.

Samsung's tribute to excess a snip at only 50,000GBP. Bigger than your 2-seat sofa! Add in the Bang & Olufsen BeoLab 5 for another GBP30,000 for some awesome sound. Don't forget to sell off your typical Petaling Jaya house and more in order to be able to afford (but oops, if you have no house where are you going to put these?!). One problem: with a three month waiting list, it won't in time for Christmas/ Chinese New Year. Oops.