Hot Salt Beef Beigel
Hidden away in small corner of London is arguably one of the best (and very well priced!) hot salt beef beigels in the world. Beigel is an alternative (Hebrew?) word to bagel, and given that the shop is located in what used to be a heavily Jewish location, no surprises there.
There are two shops which serve this particular dish and they are almost next to each other. The one on the left claims to be older and better, but everyone seems to be heading next door.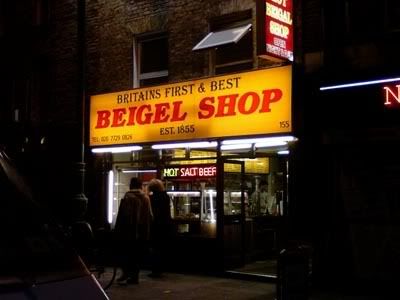 The first. But not necessarily the best?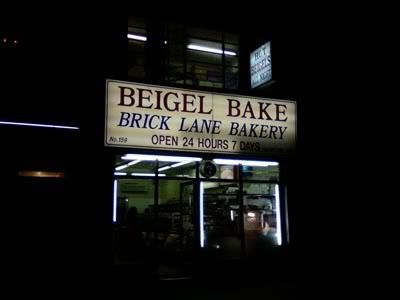 This is what you want. Yes, its open 24 hours 7 days a week, except for certain holidays if I am not mistaken. This place is kosher.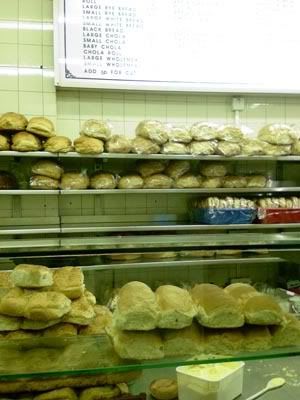 I tried some of their pastries and they are not bad, and cheap too!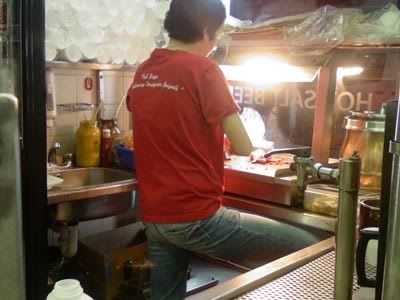 A member of staff carving my hot salt beef
beigel
sandwich.
I was hungry, the sandwich was twice as big as the beigel and at £2.90, only 60p extra! The bread is of course, inferior to the beigel.
Immensely satisfying on an autumn's day, with slices of pickled gherkins and sharp pungent mustard to go with it. Not to mention the generous hunks of meat that you get in comparison to the pathetic 1mm thick 'salt beef' that you get at most places. And two times bigger than the salt beef sandwich at Selfridges (where the equivalent size goes for almost £13). A must try if you are around Square Mile.
Warning
: The surrounding areas has nuances of Camden Town, if you get what I mean.
Beigel Bake Brick Lane Bakery (Jewish 'cuisine')
159 Brick Lane
Central London
Nearest Underground: Liverpool St station.
p.s. By the way, if you ever happen to exit the Liverpool St station along Bishopsgate Road and take a look at the building right next to the station, I am sure many Malaysians will find the building disturbingly similar to something in the Klang Valley.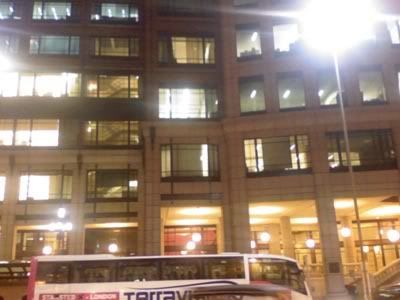 Sorry, my mobile phone's focal range is not wide enough. Still not familiar? Hint: It is a fairly recent building in Malaysia. Or right click on the picture to obtain a second hint.
Labels: food hot salt beef beigel bagel liverpool street london