Hot air balloon: Revisited
Remember how I complained about not being able to take a decent picture of the hot air balloons? (The original entry has now been removed). Well, I've got no more problem, thanks to my new camera's wide angle lens!
This is the old sad picture: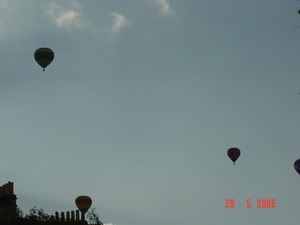 Here are the new pictures, taken earlier.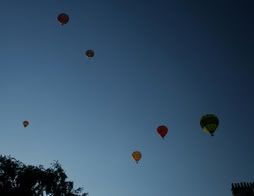 Can you see the difference? :D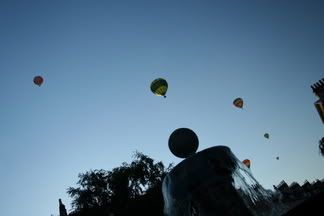 Oh no! The strong wind is blowing us adrift at a dangerous angle!