Escargot
I purchased a can of these delicacies at the Guildhall market. The stall was run by a very nice French lady. I also purchased a jar of coarse duck with duck foie gras spread. Unfortunately I had forgotten to take pictures of it before I had finished the whole jar. Sorry! It went well with toasted ciabatta bread with olive oil though :)
Anyway, without further adue, the can of snails!: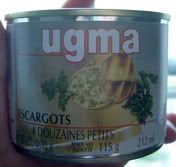 They should rename the brand to 'ugly' though. Why? Continue reading and find out.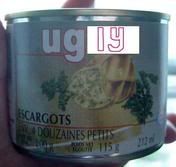 The can is opened.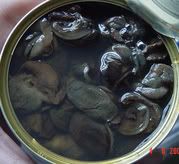 Mmmmm... my tummy rumbles in anticipation
But okay la, for the sake of you who have never seen escargots besides the ones overloaded with cheese and garlic at the Western restaurants in Malaysia: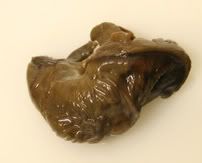 A second snail: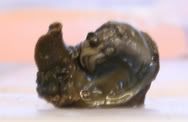 Are those eyes?
Never seen the snails from this angle? Don't worry, like I've mentioned earlier, they usually get smothered in cheese and butter and garlic (my reasoning is that the snails are not fresh, hence hide the staleness with tons of that stuff). Despite the looks, they're yummy. Try it!