Krispy Kreme
I purchased some of the afore mentioned doughnuts while at Harrod's. These doughnuts are probably one of the best in the world, made even more famous by its appearance in 'The Simpsons' animated TV series: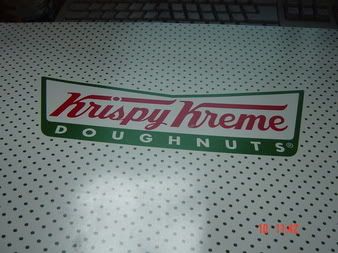 They taste simply amazing especially when freshly hot and the glaze still hasn't settled. Below is the picture taken after it had somehow survived the journey home getting squished at the bottom of the box (which I had carried vertically instead of horizontal).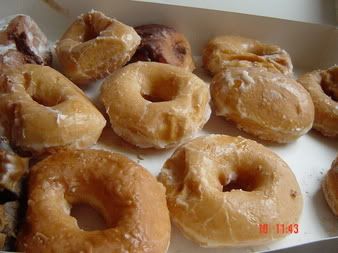 If any of you ever somehow come across these in your journeys, you MUST at the very least try one.